The Ixcellence Network®: celebrating 10 years of progress in improving the standard of care for patients living with debilitating neurological disorders
-

11 October 2022

-

3 mins read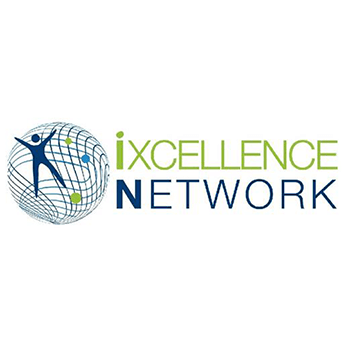 Continuing medical education is vital to maintaining the quality of clinical practice, which in turn can improve patient outcomes. As a pioneer in botulinum neurotoxin type A (BoNT-A) treatment, Ipsen has worked with a scientific steering committee of international experts to devise a high-quality, expert-level educational network to help experienced physicians improve their management of patients with cervical dystonia or focal spasticity who receive BoNT-A injections.
The Ixcellence Network® is an international educational program that targets physicians who already have some experience in the use of BoNT-A injections in the fields of cervical dystonia or focal spasticity. Its specific training seeks to deepen understanding the impact of spasticity on the patient and then to tailor the treatment of the patient based on these assessment outcomes.
The value of this important program, which is considered the only toxin educational program with published findings,1–3 is also highlighted in seven abstracts at high profile congresses such as TOXINS and MDS International Congress of Parkinson's Disease and Movement Disorders (MDS).
Despite the two-year hiatus in face-to-face training over the pandemic during which we utilized virtual training, over 800 highly experienced physicians have benefitted from the program, regarded as the most comprehensive training of its kind which disseminates international best practices to improve patient care with modules ranging from goal setting and evaluation, muscle identification and guidance techniques, and multi-disciplinary team patient management.
It is perhaps best for a founder member of our Ixcellence® steering committee to convey the impact that the program has had. Listen to Dr. Jorge Jacinto PM&R Senior Consultant, Head of Department of Adult Neuro-rehabilitation, Head of Movement & Gait Analysis and Head of the Adult Botulinum Toxin at the Clinics Centro de Medicina de Reabilitao de Alcoito, Alcabideche, Portugal.
The Ixcellence Network® has improved standard of care for thousands of patients with cervical dystonia and spastic paresis treated with BoNT-A injections. It uniquely brings together specialists in neurology and rehabilitation and to facilitate information exchange and networking. The involvement of the steering committee experts in cervical dystonia and spasticity and the shared learning experience have led to new ideas to develop the courses further and we look forward to another decade of supporting learning with agile and high‑quality education.
We see a bright future for the Ixcellence Network® as it continues to grow in stature, and we are proud of our commitment to the industry to help form specialists of the future delivering optimal patient management. The network is a globally-driven training program, organized via our local medical departments; if you wish to hear more about the network, please contact the Ipsen Medical Science Liaison (MSL) for your area.
By Hamzah Baig, Senior Global Medical Affairs Director for Neuroscience at Ipsen
References
Fheodoroff K, et al. Ixcellence Network®: an international educational network to improve current practice in the management of cervical dystonia or spastic paresis by botulinum toxin injection. Funct Neurol. 2017; 32(2): 103–110
Colosimo C, et al. Management of Spastic Paresis and Cervical Dystonia: Access to Therapeutic Interventions Through and International Program of Practical Courses. Clin Ther. 2019; 41(11): 2321–2330
Chung T, et al. Adult Cervical Dystonia and Spastic Paresis: Results From the INPUT (INjection Practice, Usage and Training) Survey. Front Neurol. 2020; 11:570671