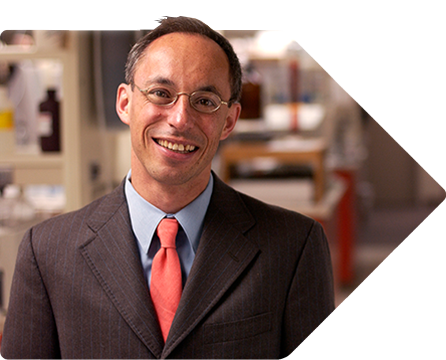 While rare diseases impact millions of patients, the journey that each person undertakes for diagnosis and treatment is unique. Fondation Ipsen is privileged to support the plight of patients with rare disease.
Raising rare disease awareness for future generations


Building on Fondation Ipsen's legacy of engaging the public and the scientific community, our Rare But Not Alone strategy focuses on rare disease awareness and early detection. Our goal is ambitious but must be achieved to end the unnecessary suffering caused by delayed diagnosis for patients around the world. To deliver on our strategy, Fondation Ipsen delivers dozens of programs in more than 100 countries. These include:
Partnering with the journal Science and delivering bimonthly podcasts to the rare disease community impacting 800,000 people per episode
Publishing "Little Issue", a quarterly science and educative magazine for 6–9-year-old children. The magazine is distributed for free in underserved communities and schools, in South Africa, Togo, Ivory Coast, Niger, Gambia, Madagascar as well as in Nepal, in bilingual versions (English & Afrikaans and French & English). In 2022, 167,380 copies of Little Issue were distributed, and more than 500,000 children accessed the publication
Developing classroom curricula with Eurordis to educate children and help schools and high schools become more inclusive
Published an illustrated book series for children on rare disease, such as the "My Life Beyond" series (7-9 years old), in partnership with Mayo Clinic or the "Children of Genetics" series (3-6 years old), in partnership with CHU de Dijon, France
Organizing book distribution and events in schools, such as the Autism Awareness Day in Clamart, France, or by partnering events such as the Educapcity Citizen Rallye for children
Teaming up with associations promoting inclusivity using innovative techniques such as with Caroline Delage (Productions Au tableau) and Fondation PSG's program "Les Onze de Légendes," a football training program for children living with and without an autism spectrum disorder
Catalyzing collaborations to advance science and support patients
Created in 1983, Fondation Ipsen is a non-profit foundation under the aegis of the Fondation de France. Fondation Ipsen is equipped to educate, help share information and improve early detection of rare diseases through collaborations with key leaders in the rare disease community. Fondation Ipsen's partners include the American Association for the Advancement of Science, Mayo Clinic, UCSF, OECD, the National Press Foundation, Orphanet, Eurordis and multiple patient organizations across Europe, the United States, Africa and South America. Fondation Ipsen catalyzes synergies between its partners, strengthens relationships and reinforces effective communication strategies.
In 2022 Fondation Ipsen engaged more than 250 scientific experts from 220 organizations across 43 countries.
In 2022, Fondation Ipsen reached 43 million people through media outlet, international news organizations and events. Through its BookLab publication program, Fondation Ipsen developed and distributed more than 410,000 books in 106 countries and in 7 languages.
Ensuring access to evidence-based scientific information
Fondation Ipsen partners with Eurordis to support the international Rare Disease Day campaign. Through this partnership, the foundation raises knowledge of rare diseases – especially through school programs – and improves equity for people living with rare diseases. Fondation Ipsen supports several national alliances to support awareness campaigns, on social and other media, and even facilitated the illumination of iconic buildings in Rare Disease Day colors. Fondation Ipsen has involved more than 200 patient associations and helped change policy at the European Union and in France.
Fondation Ipsen also supports Orphanet to improve health care access, develop electronic medical records and advance knowledge throughout the rare disease community. Orphanet has been able to increase and improve its content and now publishes a bimonthly international newsletter.
Disseminating developments in rare disease diagnosis
Over four decades, Fondation Ipsen has organized meetings with international specialists working in neuroscience, endocrinology, ageing and oncology. The Fondation has awarded prizes for outstanding science and partnered with major scientific journals such as Nature, Cell or Science. This historic commitment continued with the organization of 31 international webinars in collaboration with the world's preeminent scientific journal, Science. Each event reached about 800,000 people and included world authorities who discussed critical issues in the rare diseases, such as psychological challenges, the patient journey, technological advances to facilitate diagnosis, creation of international patient registries, and new therapeutic modalities such as gene therapy.
Fondation Ipsen also partnered with UCSF to develop an interdisciplinary online symposium on innovation in rare diseases. This program connected patients to Biotech, and support international collaborations. With subsequent broadcasting on YouTube and Facebook, the initiative reached an audience of over 10 million viewers.
Overall, in 2022, Fondation Ipsen reached 34 million people through digital communication, including nearly 33,000 podcast listeners. It distributed over 110,000 printed books and nearly 10,000 eBooks. It financially supported 17 different organizations.
The Fondation Ipsen leadership team
James A. Levine, M.D., Ph.D.
President
Celine Colombier-Maffre
Director of Publications
Florian Delval
Head of International Relations
Clea Stemitsiotis
Program Specialist