Collaborating with the patient community
We collaborate with patients and patient organizations so together we can develop solutions that deliver long-term impact: We are always looking for opportunities to create new partnerships.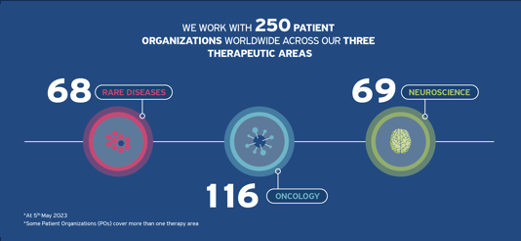 At Ipsen, we work together with patients, for patients. Together, we collaborate to deliver the latest innovations and to improve access to information, driven by patient priorities.
WE WORK TOGETHER WITH PATIENTS, FOR PATIENTS
When we say we work together with patients, for patients, what does this mean in?
We mean ensuring that, across everything we do, patients and patient organizations always have a seat at the table. We mean active, meaningful, and collaborative interaction between patient organizations, patients, their families and care partners, and researchers across all stages of health product research and development, with patients' contributions as partners, recognizing their specific experiences, values, and expertise.
We start by listening, to better understand patients and to incorporate their perspectives at every stage of the medicine development process, with the aim of improving the patient experience.
In our partnerships, we continually strive to improve our relationships with patient organizations and the communities they represent by asking them how we can do better.
If you have a project that you think Ipsen could partner with you on, we would love to hear from you.
Pillars of collaboration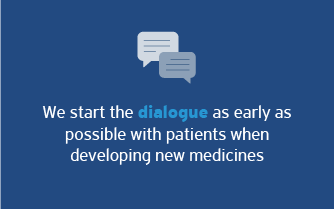 Dialogue
When developing new medicines, we start a dialogue with patients as early as possible to listen and better understand what programs and materials would be best to improve their experiences in clinical trials and beyond.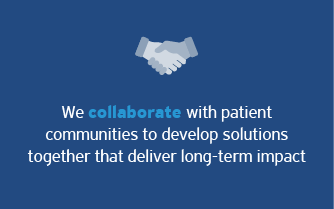 Collaboration
We collaborate with patient organizations around the world. We believe effective collaboration is achieved when patients' views are given an equal weighting to other key stakeholders.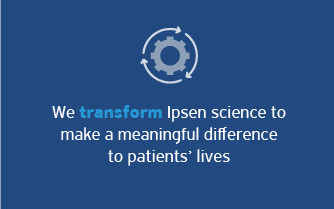 Transformation
From laboratory to real world, we gather evidence and quality-of-life data that ensures our scientific discoveries will address patients' needs.