Ipsen becomes a founding sponsor of the second Biolabs innovation hub in Europe at Hopital Hotel Dieu, AP-HP
-

14 October 2022

-

2 mins read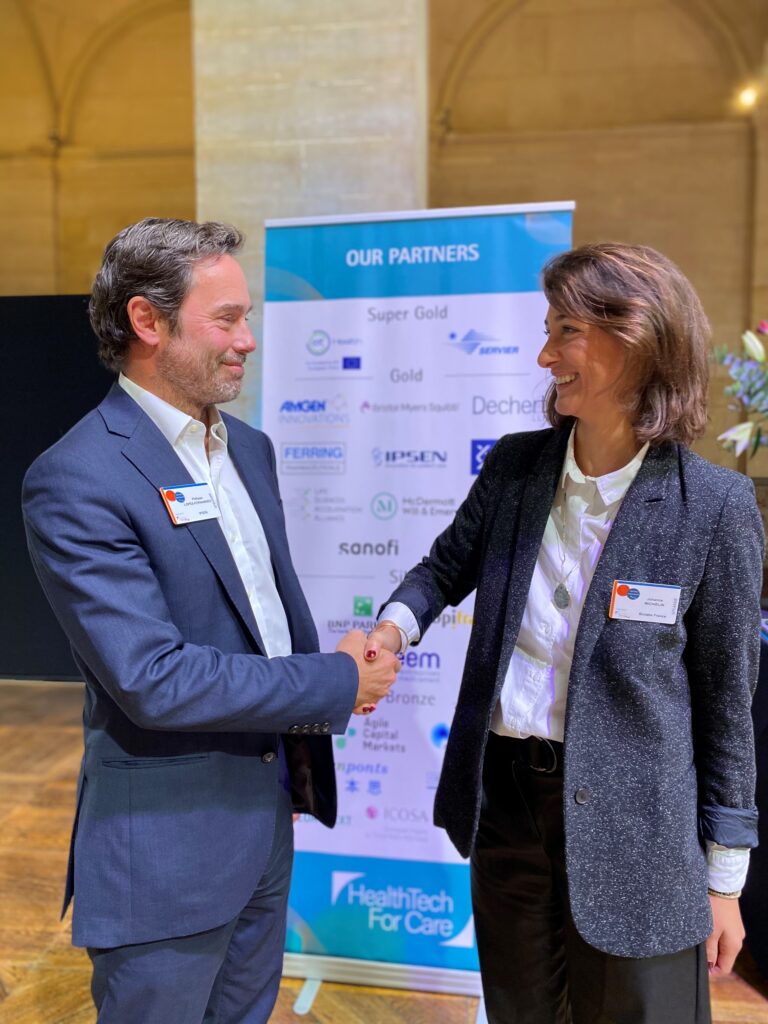 Ipsen announces that it becomes a founding sponsor of the second Biolabs innovation brain hub in Europe at Hopital Hotel Dieu, AP-HP, in Paris, France. The announcement builds on a 2018 commitment to a partnership with Biolabs for the development of a network of life sciences incubators in Cambridge, Massachusetts, and a second co-working facility in Watertown, Massachusetts.
"We are proud to renew our long-standing partnership with Biolabs by becoming a founding sponsor of their second life science innovation hub in Europe, at the historical Hopital Hotel Dieu, AP-HP. There is great science in France and Europe that can benefit patients around the world", said Ipsen EVP and Chief Business Officer Philippe Lopes Fernandes, who made the announcement live yesterday at HealthTech Innovation Days (HTID). "With biotechs facing a funding drought, high inflation, and riskier choices, we remain firmly committed to fostering the discovery of innovative medicines through partnerships on both sides of the Atlantic."
As one of two pharma founding sponsors of Biolabs-Hotel Dieu, Ipsen will be part of the member selection committee. We will harness our expertise in development of transformative medicines to help grow and nurture the whole community of residents, as well as participating into a 'Golden Ticket' program to provide hands-on support to a biotech of choice each year.
"We are delighted to expand access to state-of-the-art facilities for scientists and entrepreneurs in France and Europe together with our long-established partner Ipsen," said Johanna Michielin, head of BioLabs France. "France has a proud heritage in the advancement of medicine. The innovation hub Biolabs-Hotel Dieu, will be accessible to all scientists and start-ups looking to innovate in the field of biotechnology and digital health in partnership with the public hospital", added Johanna Michielin.
Our strong pursuit of external innovation in life sciences is embedded in Ipsen's growth strategy. In the past couple of years, the partnering team inked deals for one commercialised product and more than 20 investigative programs across our areas of interest – oncology, rare disease and neuroscience. With our sights set on forging new partnerships, the team will seek for further opportunities at Bio Europe in Leipzig, Germany in late October.
In France, we are running a biotech mentoring program together with France BioTech. Over the past year, our R&D team in Les Ulis has been providing guidance to several entrepreneurs on how to devise their research and development plans.