Winner of Ipsen's golden ticket announced as newest resident of Biolabs Hôtel Dieu 
-

20 July 2023

-

1 mins read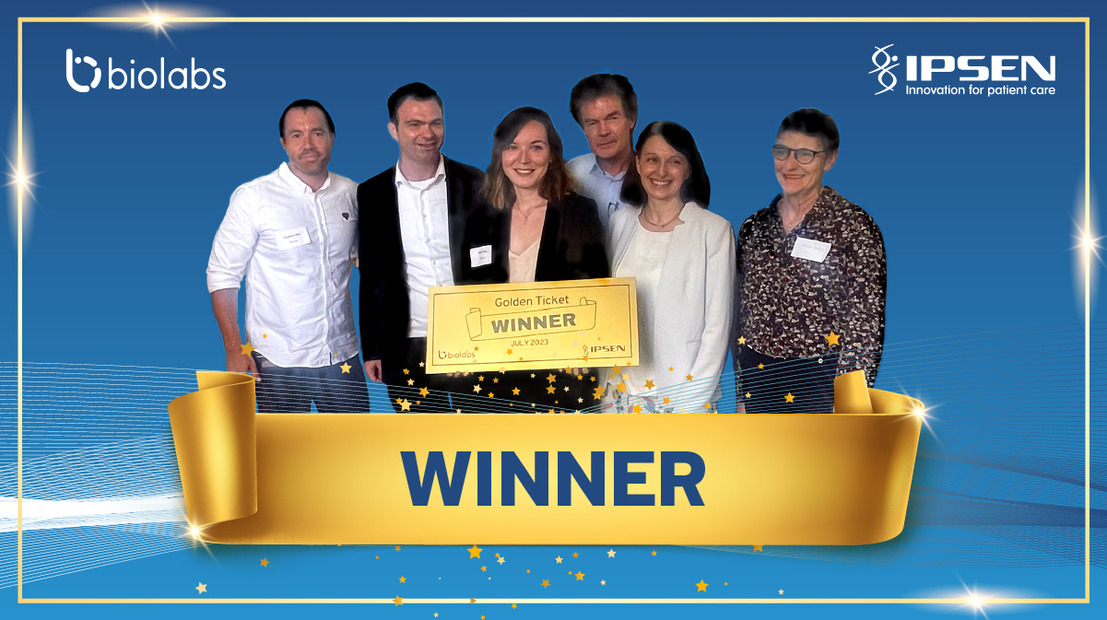 We are pleased to announce that Hemerion has been awarded Ipsen's golden ticket 2023, receiving a year's free lab space at the brand new, cutting-edge facility in the heart of Paris, France, close to Notre-Dame, at Paris Hôpital Hotel Dieu, AP-HP.
Biolabs, a new biotech incubator located in Hôtel Dieu, the oldest hospital in Paris, was inaugurated on 6 July 2023. Following numerous applications, three finalists were selected to present their startup to a panel comprising representatives from Ipsen and Biolabs.   
Hemerion presented a clear strategy and strong passion for their clinical-stage photo-chemical therapy for glioblastoma, with potential application to other tumor types. Clear program differentiation addressing an area of high unmet medical need, as well as defined benefits to their base at Biolabs ultimately led to their success and award of the golden ticket.  
"We are delighted to support Hemerion with the next step in their development who will now benefit from access to cutting-edge facilities to drive a new phase of their preclinical research, as well as support from talent and wider expertise through the Biolabs ecosystem at Hôtel Dieu," commented Florence Dal Degan, External Innovation at Ipsen who was also Chair of the judging panel. "We look forward to following their journey and continuing to support the work of our partner Biolabs as they take their next steps in this historical site's contribution to the healthcare ecosystem in France."