Ipsen and the fight against corruption
-

09 December 2020

-

1 mins read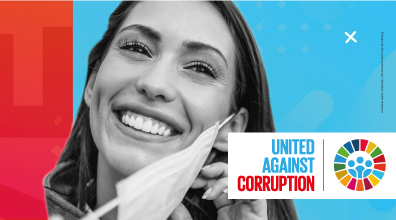 Today is International Anti-Corruption Day. We are all aware that corruption has the potential to impact the social and economic development of all companies, societies and countries. That is why we must be unified in our efforts to conduct business with the highest ethical standards.
Ipsen's Compliance Program has been developed to prevent bribery and corruption by implementing a Third-Party Due Diligence process, by empowering people to speak up, by executing the conflict of interest declaration and by mitigating all associated risks.
Dominique Laymand, our Executive Vice President, Chief Ethics and Social Responsibility Officer, highlights that real leadership should be visible not just in words, but also in actions. Our Group's top leaders set the tone for the rest of the company, as well as for our business partners. This helps reinforce ethical standards and establish a common vision.
"We focus on tackling bribery and corruption in our value chain. This can only be achieved together by cultivating our ethical culture. We do this for the benefit of the patients and society we serve," says Dominique.