Innovating for people living with primary biliary cholangitis
-

31 October 2023

-

2 mins read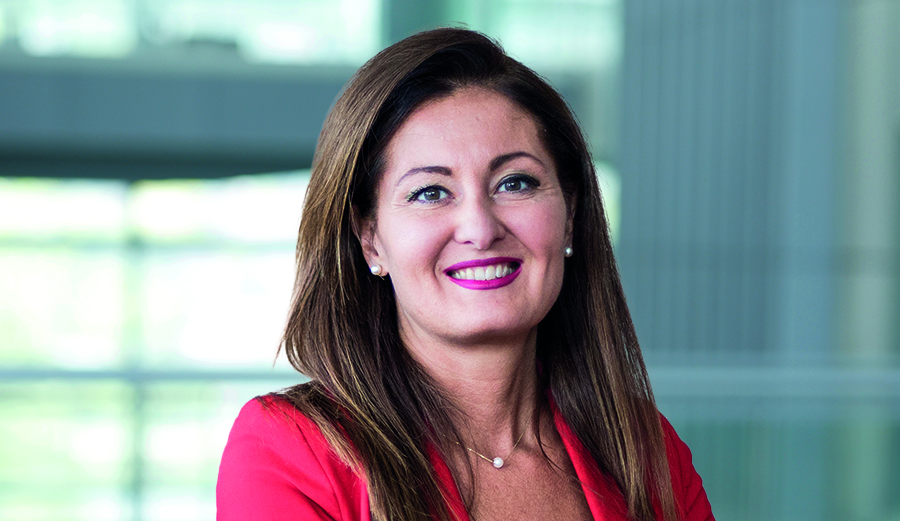 At Ipsen we have been focused on developing new and innovative treatments for rare diseases for many years in endocrinology, rare bone disease and more recently in rare liver disease. This focus continues to be a core part of our growth strategy.
Here, Sandra Silvestri, Chief Medical Officer at Ipsen, shares her thoughts on the challenges and benefits of innovating for the rare, autoimmune, cholestatic liver disease, primary biliary cholangitis or PBC.
PBC is a condition primarily affecting women, with nine women diagnosed for every one man.1 It causes chronic inflammation of the bile ducts, and if left untreated can lead to a build-up of bile and toxins (cholestasis) in the liver, causing chronic inflammation and scarring of the liver (cirrhosis).1,2,3
PBC is a lifelong condition, and it can worsen over time.4 If not managed effectively, PBC can lead to progressive liver damage and the need for liver transplant.1,2 In addition, patients' daily lives are impacted through debilitating symptoms including fatigue and severe itching (pruritus).5,6
One patient with PBC told us: "Living with PBC can be very challenging for many people. The fear of the disease progressing hangs over you, and you have to manage as best you can with the daily symptom burden, symptoms that can sometimes be so debilitating it takes every ounce of strength to get through another day."
Up to 40% of people living with PBC do not respond to the first line of treatment.7 If patients don't respond or are intolerant, the only approved second line treatment available commonly causes pruritus or severe itching as a side effect, exacerbating the already debilitating symptoms.8
As Sandra states in this video, we need to innovate to find new and effective treatments for conditions like PBC, which have such huge consequences on the lives of those living with the condition. Without innovation we stand still. After nearly a decade with no new developments we are now seeing a growth in innovative medicinal science. This can only be beneficial for patients living with PBC, who are desperately in need of efficacious and well-tolerated medicines to manage the disease they live with.
References
Galoosian A, et al. 2020. Clinical updates in primary biliary cholangitis: trends, epidemiology, diagnostics, and new therapeutic approaches. J Clin Transl Hepatol. 8(1), pp. 49-60.
Younossi ZM, et al. 2019. Diagnosis and Management of Primary Biliary Cholangitis. Am J Gastroenterol. 114(1):48–63.
European Association for the Study of the Liver. 2017. EASL Clinical Practice Guidelines: The diagnosis and management of patients with primary biliary cholangitis. J Hepatol. 67(1):145-172.
Hirschfield GM, et al. 2018. The British Society of Gastroenterology/UK-PBC primary biliary cholangitis treatment and management guidelines. Gut. 67:1568-1594.
Mells GF, et al. 2013. Impact of Primary Biliary Cholangitis on Perceived Quality of Life: The UK-PBC National Study. Hepatology. 58: 273-283.
C Levy, et al. 2023. Understanding the Experience of Patients with Primary Biliary Cholangitis and Pruritus. Abstract presented at ISPOR, 7-11 May 2023, Boston.
Ali AH, Byrne TJ, Lindor KD. 2015. Orphan drugs in development for primary biliary cirrhosis: challenges and progress. Orphan Drugs: Research and Reviews. 5(1), pp..83-97.
Aguilar MT and Chascsa DM. 2020. Update on emerging treatment options for primary biliary cholangitis. Hepat Med. Pp.69-77.