Ipsen in Oncology
Our science
Ipsen in Oncology
Ipsen specializes in treatments for niche cancers. This means we focus on a select group of cancers that are characterized by their high unmet need – these tend to be the patients with the highest needs often overlooked by other pharmaceutical companies.
To us, every patient matters, and we are emboldened and inspired by patients to pursue new treatments through partnerships and external innovation.
We go boldly where others don't, so no patient is left behind.
Key facts
Ipsen entered the field of oncology in 1986, and today we have a portfolio including treatments for neuroendocrine tumors, prostate cancer and cancers of the bladder, kidney, pancreas and breast
76% of Ipsen's global sales are in oncology, reflecting continued Somatuline® momentum, an increasing contribution from Cabometyx® and Onivyde® and continued growth from established products like Decapeptyl®
Somatuline was our first blockbuster drug in 2020 with sales exceeding $1,2Bn. Our improved delivery system for Somatuline is now approved in the U.S., Europe and additional ex-U.S. markets
Ipsen is committed to patients living with neuroendocrine tumors. We currently have ten (10) company-sponsored studies in progress and are supporting seven (7) investigator-initiated studies in various aspects of the disease
In the U.S., we are bringing new insights to the treatment of NETs by applying Artificial Intelligence to our clinical trial data. Our investment in advanced analytics allows us to build predictive models to deliver better patient outcomes
Ipsen has delivered three major external innovation transactions for ~€2Bn since 2016 (Cabometyx, Onivyde, Palovarotene®); Total Shareholder Return >23% per year since 2016
Our commitment to Oncology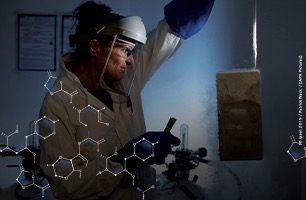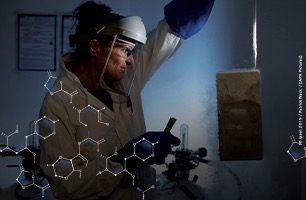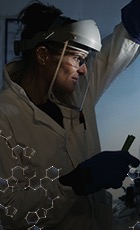 Ipsen's oncology franchise is key to the success of our business. Our strategy is to be a leader in treating solid tumors with high unmet medical needs in well-defined patient populations that are currently not well supported.
Working with patients, for patients guides our strategy. Patients and their families inspire and drive us to tackle some of the most hard-to-treat cancers where we can have a direct impact for those who need treatment the most. That's why we actively listen to – and learn from – their experiences, integrating their insights into our efforts from the early of research through to development.
We also work closely with patient groups to understand all factors that play a role in improving a patient's quality of life. Through these collaborations we look to co-create supporting solutions that effectively support patients.
Achieving better cancer outcomes calls for different thinking and a fearless approach to research. Our commitment and bold approach to research has been, and continues to be, key to delivering results for patients in most need.
Our areas of expertise
Ipsen's strength and capabilities in oncology have grown over 30 years. Today, Ipsen is the world's fourteenth largest pharmaceutical companies specializing in oncology. We offer a number of important solutions for patients with difficult-to-treat cancers:
Our Oncology pipeline
At Ipsen, partnering is personal; it's about how we adapt as the science evolves and the market landscapes change. Partners for us include other pharmaceutical companies, patients, healthcare professionals, caregivers, academia and institutes.
A culture of external innovation drives our research, development and commercialization. We identify, develop and integrate innovative products that are a strategic fit for our portfolio and that deliver value for patients. With like-minded partners, our goal is to foster solutions, advance science and deliver new therapies.
Ipsen has built its strength in oncology through solid long-term partnerships which are fast-tracking new approaches to target hard-to-treat cancers that are often overlooked as research targets.
Over the next few years, we will look to strengthen our portfolio with assets in rare or niche solid tumors in all stages of development and in all modalities.
Clinical trials
Clinical trials are a complex part of our industry so here we aim to present information on clinical trials in an informative and transparent manner.
Read more