Liver Cancer Awareness Month – Rethink liver cancer
-

28 October 2020

-

2 mins read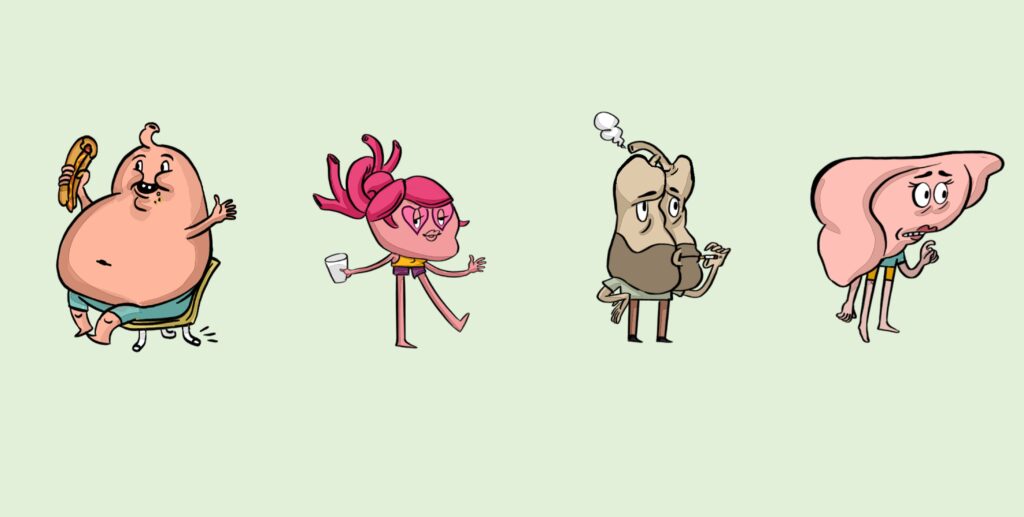 October is Liver Cancer Awareness Month and this year we are proud to be supporting the European Liver Patients Association (ELPA) with their campaign encouraging everyone to rethink liver cancer by bringing it to the forefront of conversations.
Hepatocellular carcinoma (HCC) is the most common type of cancer originating in the liver in adults and the fourth leading cause of cancer deaths in 20181. Given that it is such a prevalent disease, there is a surprising lack of awareness. Together with ELPA during this Liver Cancer Awareness month, we want to raise the profile of this hard-working organ and help the topic of liver health to take center stage.
As part of this campaign, we are excited to launch an animated series following "The Organ Family". These character representations of different organs of the body detail the effects of lifestyle factors on the central character, Liv the Liver. Supporting ELPA's "Rethink Liver Cancer" message, we want to ask the question: "Is your liver working too hard?" We'll launch new characters each week here on Ipsen.com following Liv's story. Be sure to check back here and on ELPA and Ipsen's social channels for the latest updates.
The liver is an essential organ in the body, playing a central role in over 500 different functions including processing the food and drink we consume, breakdown and elimination of toxic substances your body encounters and involvement in the immune response. Although the liver has a fantastic ability to regenerate, replacing damaged cells with new, healthy ones, liver disease can develop if this regeneration process is unable to keep up with demand2. Adding strain such as infection with hepatitis B or C, increased alcohol consumption, unhealthy eating or smoking can lead to liver diseases such as cirrhosis of the liver, a condition characterized by build of scar tissue3. To help to prevent liver disease from escalating to HCC, it's important to highlight risk factors and promote early detection. Earlier detection leads to better outcomes for patients. By supporting ELPA with their campaign, we're pleased to raise awareness of this for liver cancer awareness month.
We were also very pleased to be joined by President of ELPA, Marko Korenjak and Coordinator of the ELPA Scientific Committee, Dr Teresa Casanova's to discuss this campaign with Ipsen Chief Medical Officer Steven Hildemann and bring into focus the key takeaways. ELPA's mission is to promote the interests of those with liver disease and in particular, to highlight the size of the problem and promote awareness and prevention. Learn more from ELPA directly on the importance of this campaign during the month of October here on Ipsen.com.
This liver cancer awareness month, ask yourself, friends, family, colleagues, 'is your liver working too hard?'.
1 Global Trends in Incidence Rates of Primary Adult Liver Cancers: A Systematic Review and Meta-Analysis, Available at: 10.3389/fonc.2020.00171
2 https://britishlivertrust.org.uk/about-us/media-centre/5-facts-about-the-liver/
3 https://www.cancer.gov/types/liver/patient/adult-liver-treatment-pdq