Ipsen launches Perspectives Matter around World Kidney Cancer Day 2021
-

17 June 2021

-

4 mins read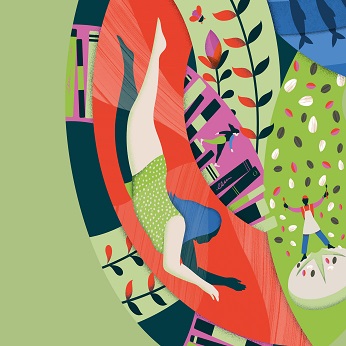 We need to talk about how we're feeling is the theme of World Kidney Cancer Day (WKCD) on 17 June 2021. To support this theme, Ipsen is launching Perspectives Matter; a social media campaign that brings to life the experiences and perspectives of people who have direct experience of kidney cancer – as a person living with the disease or as a survivor.
COVID-19 has led to widespread social isolation for many people across the globe; however even before the pandemic hit, people living with kidney cancer faced a number of challenges to their mental and emotional wellbeing. Now more than ever, there is a need to recognize the importance of opening up and encouraging those living with kidney cancer to talk about how they feel.
The psychosocial wellbeing of people living with kidney cancer
Kidney cancer encompasses a group of relatively rare diseases, estimated to be the 10th most prevalent global cancer.1 The most common type of kidney cancer, renal cell carcinoma (RCC), affects nearly 400,000 people each year.1
As well as being relatively rare, kidney cancer does not always have the same level of public prominence as more prevalent diseases, such as breast or prostate cancer. With lower levels of awareness and understanding of the disease, it can feel very isolating to live with kidney cancer and hard to find people to talk to who have experienced something similar.
A report by the International Kidney Cancer Coalition (IKCC) in 2018, found that psychosocial care for people living with kidney cancer is often overlooked. Around 96% of people living with kidney cancer report problematic psychosocial issues following diagnosis, which commonly manifest as depression and anxiety, disturbed sleep, or feelings of hopelessness and isolation.3
Around 50% of people living with kidney cancer prefer not to talk. Younger patients are more likely to remain silent, while women are the least likely to talk to others. Men are the most likely to share their mental health concerns. However, when people do decide to share how they feel with their health care professional or care teams, 92% report the conversations to be helpful.3
Perspectives Matter in kidney cancer
Perspectives Matter aims to shine a light on the feelings, experiences and perspectives of people who have direct experience of kidney cancer – through a series of bespoke illustrations. Individual and collective experiences were recorded and illustrated in a series of artworks by a professional graphic artist to highlight what matters most to each person living with kidney cancer.
Showcasing these different perspectives will hopefully encourage more people living with kidney cancer to share their experiences and open up about how they are coping with their healthcare team and loved ones.
"We are thrilled to welcome Ipsen again as a major supporter of our World Kidney Cancer Day on 17 June 2021," said Dr Rachel Giles, Chair of International Kidney Cancer Coalition.
"This year we focus on wellbeing. With more open dialogue about concerns, fears, and impacts on daily living, patients can better understand what to expect and learn about available resources, which can lead to overall improved quality of life. It is equally important for physicians and allied healthcare teams to consider patients' psychological health, by evaluating and supporting treatment. If we want to make a change, a partnership is crucial. Therefore, we encourage everyone to use your own social networks to spread the word. Because 'We need to talk about how we're feeling".
The campaign and its inspiring visuals will launch globally across social media channels from 17 June 2021. You can follow the conversation on social media with #patientsperspectivesmatter.
IKCC Personalised Psychological Wellbeing Report
WKCD 2021 is focused on providing support for the mental wellbeing of people with kidney cancer and reinforcing why this area of their care should not be neglected.
To further support this year's campaign theme, the IKCC has designed an online resource that provides a Personalized Psychological Wellbeing Report for people with kidney cancer.
The resource, created in collaboration with Dr. Andrew Matthew, Clinical and Health Psychologist at the University of Toronto in Canada, consists of a survey exploring the psychosocial ramifications of experiencing kidney cancer. The answers are then interpreted, and to produce a personalized report.
The report is not intended to be a replacement for medical advice but can be used, as well as the Perspectives Matter illustrations, as a conversation starter with friends, family or health care professionals.
If you are living with kidney cancer or know someone who is, visit https://www.worldkidneycancerday.org/ to explore the Personalised Psychosocial Wellbeing Report.
We need to talk about how we're feeling.
1 Key Statistics about Kidney Cancer. American Cancer Society. https://www.cancer.org/cancer/kidney-cancer/about/key-statistics.html [Last Accessed: 24 May, 2021]
2 Kidney Cancer Fact Sheet. International Kidney Cancer Coalition (IKCC).https://ikcc.org/wp-content/uploads/2017/09/1.IKCC_2017_factsheets_1_Web_300.PDF.pdf [Last Accessed: 24 May, 2021]
3 IKCC Global Patient Survey (2018). https://ikcc.org/global-patient-survey/2018-global-patient-survey/ [Last Accessed: 24 May, 2021]