J.P. Morgan Conference 2023: Ipsen shares strategy success
-

05 January 2023

-

2 mins read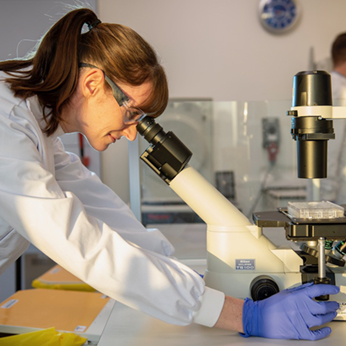 Ipsen leaders will attend the J.P. Morgan Healthcare Conference from January 9-12, 2023, in San Francisco, California. This event will bring together biotech companies, clinical researchers, investors and analysts from all over the world to learn about healthcare's latest innovations.
Ipsen has set aside more than €3 billion to invest in partnerships and research, and we look forward to connecting with current and future collaborators at the conference. We are also organizing meetings with investors and analysts.
A winning strategy
Ipsen brings innovative treatments to patients living with hard-to-treat conditions. Our brands hold top positions in more than 100 markets worldwide. We have a clear focus, global footprint and proven expertise in getting products to patients.
Our strategic position yields tangible benefits. Ipsen's sales were up 9.5% for the first three quarters of 2022, and we enjoy high profitability and strong cashflow. Our approach to partnering and external innovation empowered us to add 16 new assets to our pipeline over the past 18 months. Most recently, we acquired the biotech Epizyme.
Divesting our consumer healthcare business has enabled us to focus on specialty care, and strengthen our brands and pipeline in our three therapeutic areas: oncology, rare disease and neuroscience.
Partnering for patients
Ipsen knows great partnerships bring treatments to patients faster, which is why they are central to our strategy. Our commitment to improving the lives and health of patients guides our external innovation decisions.
Philippe Lopes-Fernandes, EVP, Chief Business Officer, and head of the Global Partnering team will attend the conference. The team will be available in San Francisco to meet with like-minded partners working in Ipsen's three therapeutic areas. We are interested in assets across all stages of development.
CBO Philippe Lopes-Fernandes will participate in two key panels:
Invested in progress
This event also brings together some of the market's top investors and analysts. CEO David Loew, CFO Aymeric Le Chatelier and VP Investor Relations Craig Marks are attending the conference, alongside the partnering team and other representatives. On January 11, David Loew will deliver a presentation on Ipsen's strategic progress. He will outline our changing business approach, as well as the recent successes our new strategy has brought. His talk will be followed by a Q&A session.
For more information on Ipsen, please visit our page for investors.
We look forward to meeting with our industry's leading players in the new year. We invite interested stakeholders to contact us and arrange a meeting ahead of the event.