Our R&D strategy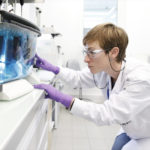 At Ipsen, our research decisions are guided by patient outcomes. Emphasizing a culture of open innovation, we focus our R&D efforts on accelerating prioritized internal projects while actively sourcing external assets. Our R&D strategy reinforces our focus on in our three main areas: oncology, rare disease and neuroscience. As we target differentiated medicines in these core areas, we will add ground-breaking new treatments to our portfolio. We will also maximize the value of our current pipeline assets.
As a global biopharmaceutical company with a focus on innovation and specialty care, we have the ambition to build a robust, valuable, and sustainable portfolio of medicines to meet patients and their healthcare teams' needs. We have a focused approach and prioritize best-in-class collaborations for new, emerging products in oncology, rare disease, and neuroscience – areas where we have proven experience and global capabilities along with a strong network of partners.
Key Facts
In 2021, we invested €428.4 million in R&D, equivalent to 14.9% of annual sales
We have 550+ employees globally dedicated to R&D
Our main R&D centers are in world-class scientific hubs – Paris-Saclay, France; Oxford, UK; Cambridge, US; Shanghai, China – to facilitate external innovation in line with our strategy
We have over €3 billion earmarked specifically to partner with companies who are creating the next generation of medicines
We have six clinical studies in Phase III
Building a high-value, sustainable pipeline
Pipeline as at the end of September 2022
IPN60210
R/R multiple myeloma and R/R DLBCL
IPN59011
Longer-acting neurotoxin
Ax
IPN10200
Longer-acting neurotoxin
Ax / Tx
TAZVERIK (various combinations)
R/R hematologic malignancies
TAZVERIK
(+ hormonotherapy) mCRPC
CABOMETYX + ATEZOLIZUMAB
2L NSCLC
CABOMETYX + ATEZOLIZUMAB
2L mCRPC
ONIVYDE + 5-FU/LV + OXALIPLATIN
1L PDAC
Oncology

Rare disease

Neuroscience
Information shown as at the end of September 2022.
IPN60210:

Formerly EZM0414

R/R:

relapsed/refractory

DLBCL:

diffuse large B-cell lymphoma

Ax:

aesthetics

Tx:

therapeutics

fidrisertib:

formerly IPN60130

FL:

follicular lymphoma

mCRPC:

metastatic castration-resistant prostate cancer

FOP:

fibrodysplasia ossificans progressiva

PD-LID:

Parkinson's disease – levodopa-induced dyskinesia

2L:

second line

NSCLC:

non-small cell lung cancer

1L:

first line

PDAC:

pancreatic ductal adenocarcinoma

R2

lenalidomide + rituximab

PBC:

primary biliary cholangitis
Patients Are at the Forefront of Everything We Do
We deliver treatments that make a real, direct difference in patients' daily lives and partner with the entire healthcare ecosystem to ensure they have access to them. By putting people living with the disease at the center of everything we do, we create support solutions that meet the real needs of patients and can help improve their lives.
Patient centricity means collaborating across the entire company, from R&D to post-marketing, to identify unmet needs and deliver outcomes that genuinely improve people's lives as defined by patients themselves. This focus on people, on finding new ways to make a difference for them, is the foundation of everything we do.
The Importance of Partnership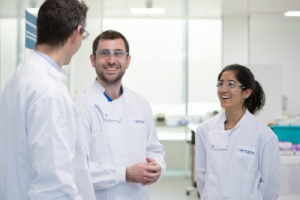 We believe that great partnerships create great possibilities. We are on a mission to deliver at least one new molecular entity or meaningful indication each year and collaborations with other like-minded innovators are key for the next phase of our growth. Our partners possess a shared energy to create meaningful differences with a sense of urgency and passion to drive programs forward.
We form robust, integrated teams across the company to ensure we are harnessing the skills of both organizations to drive work forward as one team. We work with our partners to define a shared vision to unlock the full potential of their assets, achieving mutual success for our partners and Ipsen.
Our R&D and business development strategies allow us to take full advantage of the accelerated speed of scientific development to develop targeted treatments to deliver value to all the disease communities we serve.
The Future
We aspire to acquire new medicines that are aligned with our focus and that bring synergies to our existing capabilities. We intend to deliver high double-digit growth by implementing our R&D transformation with a focus on innovative and differentiated therapeutics, and bolstering our external sourcing model, at the same time as expanding our portfolio.
Where We Plan to Expand
Oncology
Investigational assets or a novel preclinical approach in both solid tumors and blood cancers, including niche tumors and broader populations with a biomarker segmentation
High unmet need oncology indications
Rare Disease
Disease areas with unmet need including bone and hormone disorders
Established and emerging modalities and gene-based therapies
All stages from late preclinical to marketed products
Neuroscience
Recombinant neurotoxins
Rare neurodegenerative and neuroinflammatory and movement disorders
Technologies to enhance Ipsen's neurotoxin therapies and R&D capabilities
Our R&D Power Bases
Our main R&D centers are in world-class scientific hubs to take advantage of the networking opportunities and to progress our external innovation philosophy within established scientific ecosystems. Our three main sites are connected as an 'innovation grid', sharing real-time information, allowing us to adapt and focus capabilities to maximize our search and evaluation strategies on a global scale.