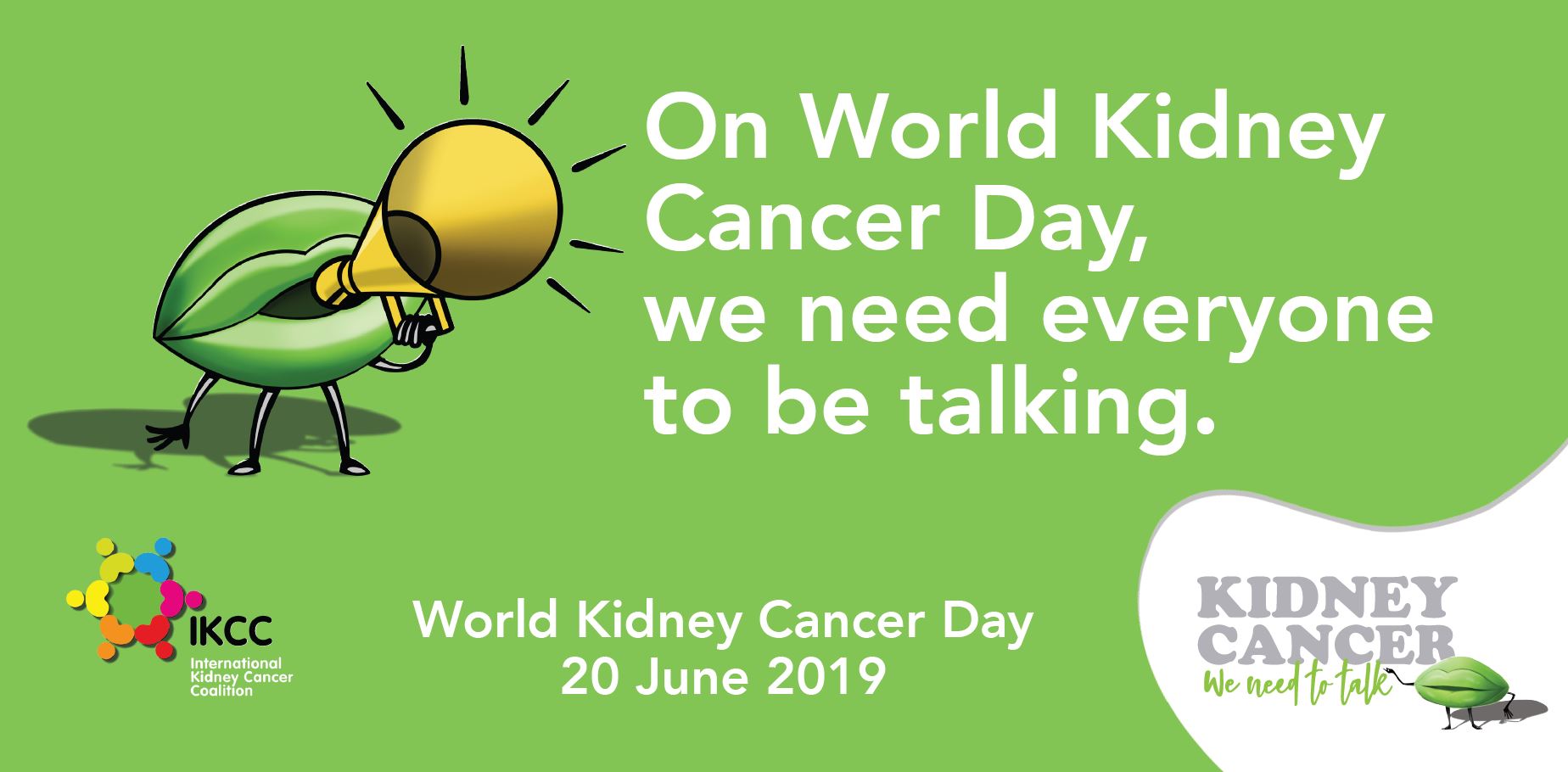 World Kidney Cancer Day is on 20 June, an event created by the International Kidney Cancer Coalition (IKCC) to raise awareness of this deadly, but forgotten disease.
Kidney cancer is one of the world's ten most common cancers and rates are rising fast, linked to both diabetes and the global obesity epidemic.
A recent survey of nearly 2,000 patients from 43 countries by the IKCC shows:
Many patients around the world reported a lack of fundamental knowledge and understanding about their kidney cancer diagnosis
Considerable evidence suggests that patients are choosing to 'suffer in silence' from the physical and psychosocial effects of their disease
The majority of patients are not being asked to participate in clinical trials, despite their willingness to participate if asked
Despite the widespread acceptance of the value of shared decision making, the global patient survey showed that a surprisingly high number of patients were not involved at all in their treatment decisions
This is why we need to talk about kidney cancer.
On 20 June, Ipsen will support World Kidney Cancer Day and will ask its colleagues around the world to talk about kidney cancer and take part in the World Kidney Cancer Day true or false quiz.