Ipsen's Signes production site has received the Shingo (Gold) Award, the highest and most demanding distinction in operational excellence in the world.
On May 17, 2021, Ipsen was pleased to be officially awarded the Shingo (Gold) Prize, the highest and most demanding distinction in operational excellence in the world, during the official ceremony of the 33nd Shingo Conference and Awards Gala held in the United States.
Ipsen is the first French company to receive the Shingo (Gold) award for its production site in Signes, and one of the only companies in the world in the pharmaceutical industry to receive this award. Created in 1988, the Shingo Prize rewards companies in all sectors (industry, service, administration, healthcare, etc.) that demonstrate a strong culture of operational excellence, deeply rooted in the mindset and behaviors of all staff, management and associates alike. This prestigious award is only given to a limited of companies each year (between 0 and 5).
Beginning in 2013, the Ipsen site in Signes adopted the Shingo model of corporate excellence. Following a major transformation, the Signes site submitted its application on December 5, 2019 which was accepted by the Shingo Institute. Between 4-6 February 2020, five Shingo assessors met with nearly 80% of the site's employees. The site's management, employees, temporary workers and service providers were questioned and observed during their activities, with a focus on corporate alignment, the results obtained by the site over the previous five years, continuous improvement and corporate culture.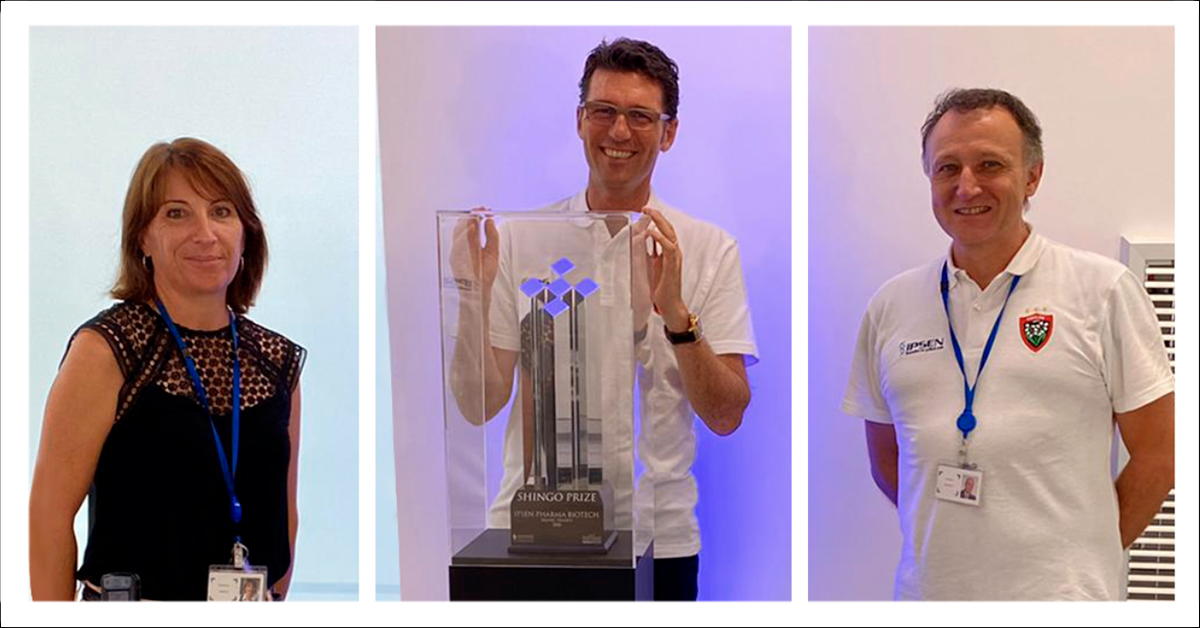 Pierrick Lefranc, President of Ipsen Signes and Senior Vice President Global Head of Specialty Care Manufacturing since June 2019, was the man behind the goal of obtaining the Shingo Prize for the Signes site. "I am really happy for the Signes site. It's a unique achievement for a unique team. When you see so much passion and positive energy in the service of patients, you can only be proud of this site and its employees. They have all contributed with humility to become the best performing company in France and they deserve it," he commented.
"We already knew that our employees were our most important resource; this award recognizes their commitment and a level of excellence never before achieved by any other French company. We are proud of this recognition and of our place in history. It reinforces our strategy and our development prospects," added Sandrine Garcia, who took over from Pierrick Lefranc as Director of the Signes site in September 2019.
A key production site for injectable treatments in the fields of oncology and rare diseases, the Signes site has developed a corporate culture based well-being in the workplace, a strong sense of personal responsibility and excellence amongst employees and a passionate commitment to patients.
For more information: https://shingo.org/