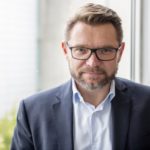 We're excited to be sharing studies with important patient outcome and economic impacts in the treatment of diseases with high unmet needs at the International Society of Pharmacoeconomics and Outcomes Research (ISPOR) Europe 2019 Annual Conference in Copenhagen this week. And we're particularly proud to be showcasing how innovative approaches can accelerate our understanding of treatment pathways and deliver insights that will demonstrate value to payers and positively impact patient outcomes.
With more than 5,000 global healthcare leaders in attendance seeking robust health solutions, ISPOR is the right stage to present results from a network meta-analysis (NMA) in advanced renal cell carcinoma (aRCC); and findings from a study assessing the budget impact of long-acting somatostatin analogues (LA-SSAs) for the treatment of acromegaly and gastroenteropancreatic neuroendocrine tumors (GEP NETs).
For renal cell carcinoma, Ipsen recognized the clinical challenge created by a rapid expansion in treatment choices had resulted in more options than ever to treat patients with aRCC. More choices should translate to better patient outcomes, but, presented with many options and no way to objectively compare them, healthcare professionals were left deliberating over which was the best choice for their patient. As part of Ipsen's ongoing commitment to improving outcomes for patients with RCC, we addressed this gap in evidence by conducting an NMA — a recognized method designed to generate indirect evidence of the comparative efficacy of multiple therapies to support treatment decisions.
In the case of the acromegaly and GEP NETs, the challenge was to assess the impact on healthcare expenditures of treatment options which differed significantly in terms of injection route, the need for injection by a health care professional, and the dosing interval. To secure this insight, the delivery attributes of the commonly used LA-SSAs were considered in the analysis. Model inputs (including drug acquisition and administration costs) were based on publicly available sources. This approach highlighted how substantial savings could be made that would benefit the overall healthcare system and improve efficiency.
At Ipsen, we're working hard to support improvements in patient care and striving for better treatment outcomes for niche diseases with high unmet needs, as these patients simply cannot wait.  We welcome the opportunity at ISPOR Europe 2019 to debate value in healthcare beyond cost-containment and short-term interventions – and Ipsen remains committed to pursue its work with modern data mining technologies that are disruptive, innovative and rapid.