Today, Ipsen announced the closing of the acquisition of Clementia Pharmaceuticals. A Canadian clinical-stage biotech company, Clementia is focused on innovative new treatments for people with rare bone disorders and other diseases.
As a leading global biopharmaceutical company focused on innovation and Specialty Care, Ipsen is focused on delivering on its growth strategy. Core to the strategy is nurturing a culture of external innovation so that we can deliver new, impactful therapies for people affected by cancer, neurological and rare diseases. By completing this acquisition, it provides clear validation of our strategy and bolsters our rare diseases pipeline with a strong cornerstone asset for multiple indications.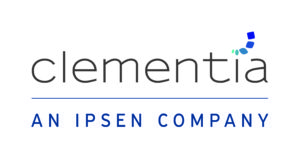 Through joining forces, it significantly enhances our ability to treat rare diseases in children and adults, specifically fibrodysplasia ossificans progressiva (FOP) – an ultra-rare, severely disabling disorder characterized by bone that forms outside the normal skeleton, in muscles, tendons or soft tissue, as well as multiple osteochondromas (MO) – a rare, severely disabling, progressive, chronic disease in which multiple benign bone tumors develop on bones.
Our promising late-stage clinical asset is an activator of the retinoic acid receptor gamma (RARγ) selective agonist, which is required for muscle repair and skeletal growth. In patients with FOP, the activation of this receptor decreases the communication between proteins that promote abnormal bone formation.
David Meek, Chief Executive Officer of Ipsen and Dr. Clarissa Desjardins, Chief Executive Officer of Clementia said, "By coming together, we are strengthening our commitment to delivering life-changing treatments to rare disease patients. We will leverage Clementia's robust scientific knowledge and development expertise with Ipsen's successful track record in specialized medicines to bring a potential treatment option to children and adults as quickly as possible."
This promising treatment option has received orphan drug designation for FOP and MO from the FDA, fast track and breakthrough therapy designations for FOP from the FDA, and orphan status for FOP from the European Medicines Agency (EMA).
For more information on the closing please click here.