Paris (France), 27 September 2018 – Ipsen (Euronext: IPN; ADR: IPSEY) today announced the appointments of Dr. Yan Moore and Dr. Alexander "Sandy" McEwan, bringing two R&D leaders into the company's oncology organization. Dr. Moore joins Ipsen as Senior Vice President, Head of Oncology Therapeutic Area, effective today and Dr. Alexander McEwan, FRCPC joins as Vice-President and Head of Radiopharmaceuticals, effective November 1st. Both will report to Dr. Alexandre Lebeaut, Executive Vice-President R&D and Chief Scientific Officer.
Alexandre Lebeaut, Executive Vice President R&D and Chief Scientific Officer, Ipsen, commented:
"I am thrilled to welcome Yan and Sandy as talented leaders who will assume pivotal roles in the next phase of our R&D transformation, and whose unique goal is to accelerate the development and deliver innovative therapeutic solutions to cancer patients.

Yan is an outstanding biopharmaceutical executive who brings over 18 years of industry experience in oncology development across solid tumors, hematology‐oncology, gene and immune‐therapy. In his new role, Yan will lead and further strengthen our global oncology development powerhouse". 

Sandy is a world-renowned expert in oncology and nuclear medicine who brings to Ipsen unique experience in this field. He will play a defining role in the acceleration of the development of Ipsen's radiotherapeutics pipeline, providing strategic direction and managing the execution of the global clinical development of both satoreotide tetraxetan (IPN01072) and Satoreotide Trizoxetan (IPN01070) and also IPN01087 programs. Sandy will build and maintain trustworthy relationships with external oncology and nuclear medicine experts, academic networks, and professional organizations".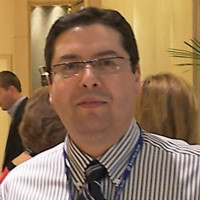 Prior to joining Ipsen, Dr. Moore oversaw the development of numerous novel therapeutics, and led the significant growth of company R&D pipelines. Yan served as Chief Medical Officer and Senior Vice President R&D at BioCancell Therapeutics, where he led clinical development and strategic corporate initiatives. Before this, Dr. Moore held several senior roles of increasing responsibility in oncology development for leading biopharmaceutical companies and was responsible for successful product launches at Ariad Pharmaceuticals, Sanofi Oncology, GSK, BMS, GPC Biotech, and Oncura, Inc., a wholly owned subsidiary of GE Healthcare. Dr. Moore earned a Bachelor of Science (BSc) and medical doctor (MD) degree from the Sackler School of Medicine (Tel-Aviv) and an MBA from the LeBow college of business at Drexel University, Pennsylvania.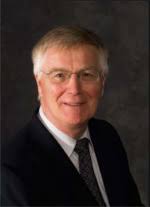 Dr. McEwan joins Ipsen from the University of Alberta, (Edmonton) where he most recently held the positions of Professor in the Department of Oncology and Adjunct Professor for the Department of Radiology and Diagnostic Imaging. He is on the medical staff at the Department of Radiation Oncology and Department of Oncologic Imaging for the CrossCancer Institute as well as Consulting medical staff for the Tom Baker Cancer Centre, Calgary and Stollery Children's Hospital, Edmonton. He received his medical training and MSc in Nuclear Medicine from the University of London. Sandy authored over 900 publications in peer-reviewed journals, is a member of the Committee on Radiopharmaceuticals, the Nuclear Oncology Council and was a past president of the Society of Nuclear Medicine and Molecular Imaging, as well as a past member of the Canadian Nuclear Safety Commission. He has been recognized as an Emeritus Member of the Canadian Association of Nuclear Medicine (2015), by the Marie Curie Lectureship and the European Association of Nuclear Medicine (EANM).