Applications now open for the 2023 Golden Ticket Competition
-

23 May 2023

-

2 mins read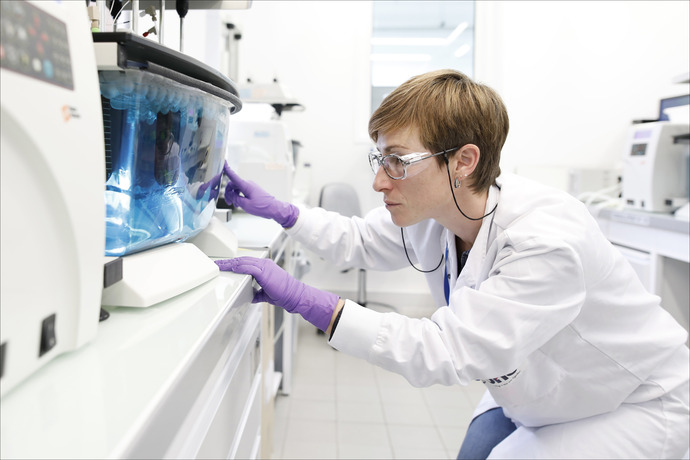 As part of our commitment to accelerating transformative research and development, we're excited to announce that our Golden Ticket Competition is now open! Through our continued partnership with Biolabs, we're delighted to be offering the brightest minds in biotech a chance to secure free laboratory space at a brand new, cutting-edge facility in the heart of Paris, France, close to Notre-Dame, at Paris Hopital Hotel Dieu, AP-HP.
Ipsen is a founding sponsor of Biolabs-Hotel Dieu, which is a life science entrepreneurial community focussed on fuelling the next generation of innovators and life-saving technologies. Participation in this golden ticket competition in no way restricts your opportunity to partner/collaborate or seek funding from other routes.
Who should apply?
We believe that supporting early innovation is crucial to advancing the life-changing therapies of the future. We also believe that great partnerships create great possibilities, which is why we're opening this opportunity up to all biotech start-up companies working across our three areas of focus for research and development. We're encouraging applications from those working with:
Innovative therapeutic approaches in rare diseases, neuroscience or oncology
Novel biomarker discovery platforms in rare diseases, neuroscience or oncology
Innovative technology platforms, including targeted delivery of therapeutics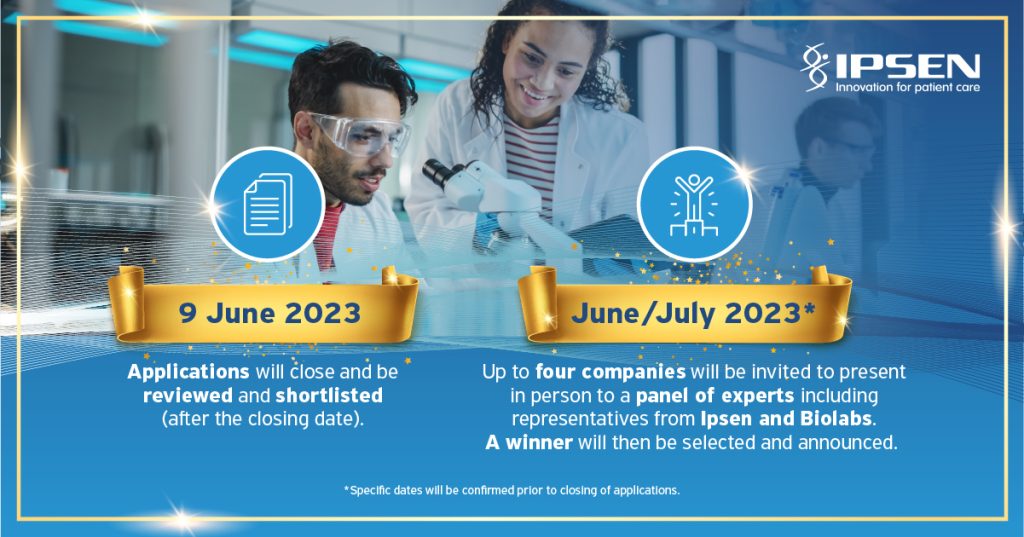 Apply now!
Download the application form and terms and conditions to the competition, please complete, and send the application form, together with your non-confidential company presentation golden.ticket@ipsen.com by 9 June 2023.
Any questions?
If you would like more information about the competition, please reach out by emailing one of our competition ambassadors below:
Catherine George Vice President, Chair of REED Scientific Governance and Scientific Ambassadorcatherine.george@ipsen.com
David Jenkins Vice President, Head of External Innovationdavid.jenkins@ipsen.com
*Specific dates will be confirmed prior to closing of applications.