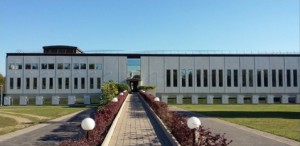 Aepodia is a solution provider company specialized in early clinical development of medicinal products and medical devices up to clinical Proof-of-Concept (Phase I-II). Aepodia provides expertise and innovative approaches to its partners in optimizing early clinical development plan and operational management of clinical studies performed in various countries.
Well-recognized partner of Pharmaceutical Industries as well as Biotechnology companies, Aepodia is the first company that will integrate into Ipsen's existing R&D facilities in a new Open Innovation Campus in Les Ulis.
Christophe Thurieau, Senior Vice-President, Global Scientific Affairs & President Ipsen Innovation stated :
We are pleased to announce this partnership with Aepodia, as it paves the way to build new relationships and agreements with other leading innovators in the life sciences. It also gives new capabilities at our largest R&D center located in the leading Paris-Saclay biotech hub. This "Campus initiative" will lead and catalyze our early stage research and clinical studies programs.
Denis Gossen, Aepodia Chief Executive Officer added:
We are very pleased to be the first company to participate in Ipsen's Open Innovation initiative in Les Ulis. The agreement represents and important recognition of Aepodia's expertise in the early clinical development of novel drug candidates. This partnership between two patient-focused companies with deep clinical and discovery expertise will address patient needs by leveraging the cutting edge competencies of both companies in the effective development of innovative new therapies. Aepodia's participation as the first partner in the Open Innovation Campus supports our strong position as a leader in early stage clinical drug development.
Find out more information on: www.aepodia.com