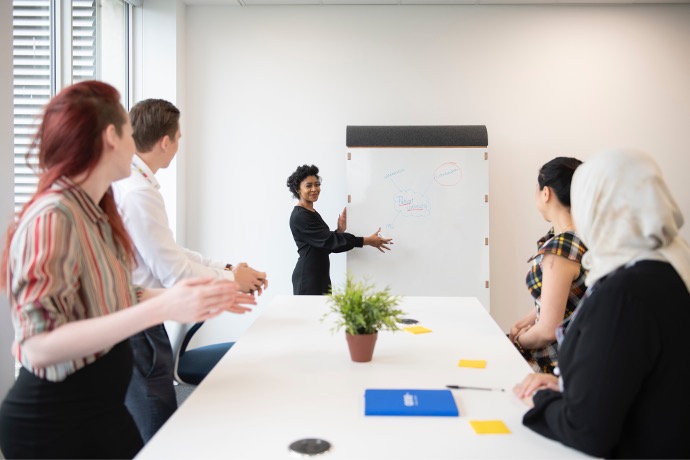 Fostering a diverse, successful and healthy workforce
At Ipsen, we want our people to thrive. Our aim is to ensure that we create a passionate, healthy and diverse team that supports each other, as well as our partners and the communities we serve. Our people embody our culture of responsibility, and our commitment to deliver positive change. Our approach in this area is based on three core principles:
Caring for our teams and our communities
Nurturing and rewarding talent
Embracing diversity and inclusion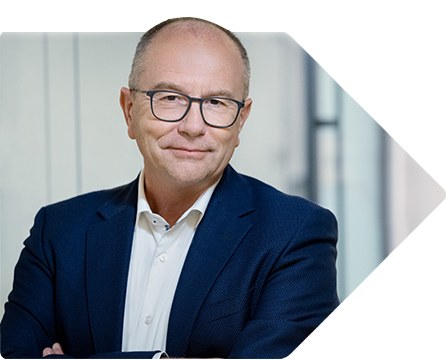 The culture at Ipsen is defined by passionate, dedicated people who go above and beyond to make a real impact, every day. For patients and society.
How we support our people and our communities
Ipsen has been recognized as an employer of choice in 24 countries. Here are just some examples of how we work to ensure our teams and our communities thrive.

Ipsen community days
In 2022 44% of Ipsen employees participated in our Ipsen Community Day. This equates to more than 2,300 people taking part in over 100 activities to support the work of more than 85 associations.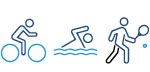 Ipsen in Motion
Ipsen in Motion is our internal program promoting the health of all employees while raising money for worthwhile causes. In 2022, more than 1,100 people took part in 4 challenges raising over €40,000.
Supporting International Health Partners
We recently outperformed our Environmental, Social and Governance (ESG) criteria in the revolving credit facility, leading to a donation of €70,000 to International Health Partners, a charity supporting people in some of the world's most challenging places to get the medicines they need.

Disaster and crisis relief
In response to the Ukraine situation, Ipsen convened a crisis committee with two key objectives: ensuring the safety of our employees and maintaining access to treatments for patients. We have also responded to requests for humanitarian aid by donating medicines as well as a humanitarian contribution of €1.5 million divided between the Tulipe association and the International Red Cross in France.

Gender balance & pay equity
Ipsen is targeting a balanced-gender ratio for our Global Leadership Team by 2025 and we are very proud to report that ratio has already reached 47.6% in 2022.
We support pay equity through our Gender Pay Program.