BRINGING IMPACT IN THREE THERAPEUTIC AREAS
We are laser-focused on developing innovative treatments within our three therapeutic areas: oncology, neuroscience and rare disease. We believe that concentrating on diseases and disorders within these areas, we can make a positive impact on the lives of patients and their families.
Our products are the result of decades of experience and years of research and development. We are proud of the portfolio of medicines we have brought to market, and we are determined in our efforts to find the next wave of treatments for patients.
Product availability, name and indicated use may vary by country. Please contact your local Ipsen website to learn more about products available in your country.
Our products
Showing: 1 – 05 of 11 Product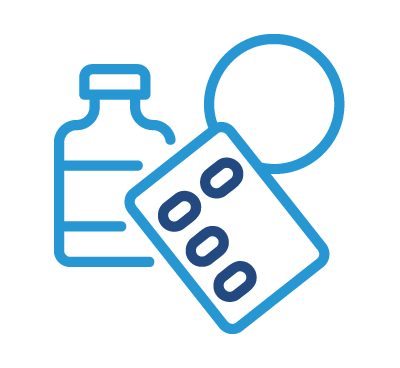 Tazverik® (tazemetostat)
This oral methyltransferase inhibitor selectively inhibits mutant (MT) and wild-type (WT) Enhancer of Zeste Homolog 2 (EZH2). It is approved in the US for the treatment of patients over 16 with metastatic or locally advanced epithelioid sarcoma not eligible for complete resection. It can also be used for adults with relapsed or refractory follicular lymphoma with EZH2 mutation-positive tumors who have received at least two prior systemic therapies, or for adults with relapsed or refractory follicular lymphoma who have no satisfactory alternative treatment options.
Request medical information / report adverse event or product complaint
To request medical information on Ipsen's products, report an adverse event or report a complaint, please visit: www.ipsenmedicalinformation.com
Adverse event reactions can also be reported directly to Ipsen's local safety team using the contact details provided in the contact us pages