Our pledge: industry-leading action for the climate
-

27 October 2021

-

2 mins read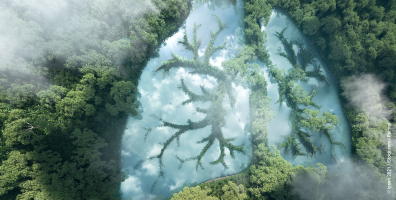 Today, we proudly stand together with more than 1000 companies worldwide who have pledged to tackle climate change and reduce greenhouse-gas (GHG) emissions as part of the Business Ambition for 1.5°C campaign, spearheaded by the United Nations and industry leaders.
By 2030, we commit to:
Halving the absolute GHG emissions resulting from our direct activities such as Ipsen's facilities and fleet
Reducing emissions linked to our activities and/or products through a science-based approach by working with up and downstream value-chain partners
Our commitment to reducing our carbon footprint is rooted in science and stems from the goals established in the Paris Agreement and in the UN Framework Convention on Climate Change, which aim to limit the increase in global temperature to 1.5° Celsius.[1]
The devastating impact of climate change is increasingly demanding our focus. It is disrupting food and water supplies, infrastructure and the broader economy, habitats and livelihoods. It affects our health and our life expectancy. The global average temperatures have increased by more than 1℃ since pre-industrial times, and 2019 was the second warmest year on record. Scientists warn that failing to curtail GHG could lead us towards a temperature rise in excess of 3°C this century. This will mark a point of no return in our efforts to preserve the health of our planet.
Ahead of the U.N. climate conference COP26, which will bring together world leaders in November to call for immediate action on climate, we have already started to deliver on our industry-leading climate actions. Over 85% of Ipsen's global electricity use now comes from renewable sources and we are making our facilities more efficient, investing in innovative heat-recovery technology and transforming our fleet energy mix.
You can find more details on our climate commitment here
We all have the responsibility to limit the impact of our activity on climate and preserve a healthy planet for future generations. This ambitious new commitment is embedded in our culture and our strategy: Focus. Together. For Patients and Society.
[1] The Paris Agreement https://unfccc.int/process-and-meetings/the-paris-agreement/the-paris-agreement [Last accessed 14 October 2021]