Life with Primary Biliary Cholangitis: Sabrina's Story
-

31 August 2023

-

2 mins read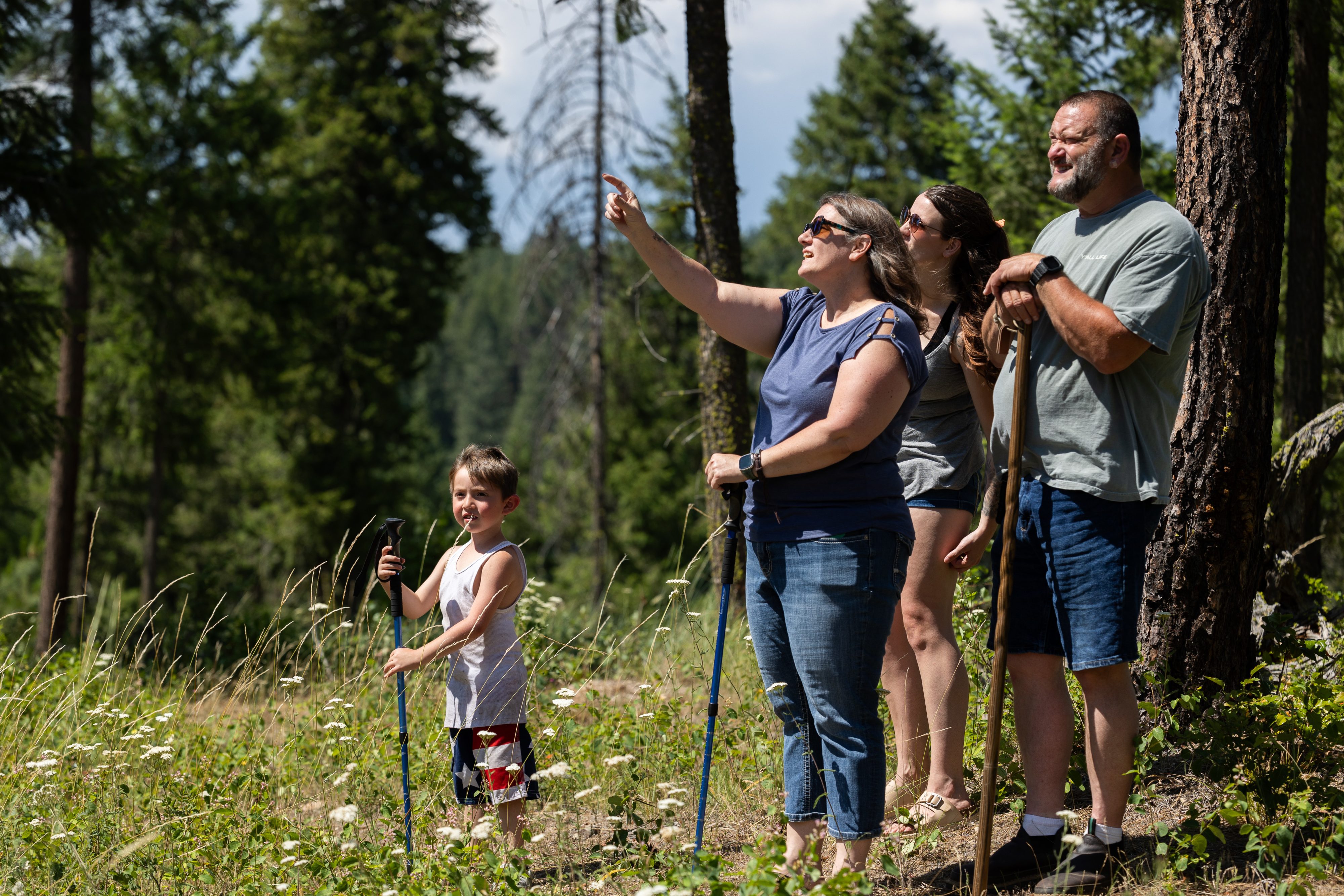 Sabrina is a lover of nature, mother and grandmother, whose outlook on life is to make every moment count. Sabrina lives with primary biliary cholangitis (PBC), which means every day is different depending on the severity of her symptoms, but this doesn't stop her from doing the things she loves the most.
Sabrina's favorite ways to pass the time include family time and enjoying the great outdoors. Growing up in rural Washington state and growing her own family with her husband Jason, the place she calls home is a true source of love and adoration. Sabrina finds herself spending weekends with family camping, hiking, barbequing, and enjoying the natural beauty of where she grew up ─ when she has the energy to do so, and on top of her full-time job and responsibilities as a mother and grandmother.
"You need to make every moment count," describes Sabrina on her ambition to live life to the fullest. "I want to live life while I can live it. I want to have those experiences with my family. I want to do those things with my kids and my grandkids. Don't give up hope."
PBC is a rare, progressive, autoimmune cholestatic liver disease in which bile ducts in the liver are gradually destroyed. The damage to bile ducts can inhibit the liver's ability to rid the body of toxins, and can lead to scarring of liver tissue, known as cirrhosis.1 The symptoms that impact Sabrina on a daily basis are severe itching (pruritus) and debilitating fatigue. Every day is different but on a typical day, Sabrina lives with symptoms that tend to be invisible to others.
"It can be downright awful," Sabrina describes her PBC. "I have upper right quadrant pain quite frequently. I have itching. It can happen during the day. There's no rhyme or reason."
Sabrina also experiences challenges in her personal ability to access care while living in a rural area. Her local hospital does not have any PBC specialists and Sabrina, similar to many other people living with PBC, often finds herself educating healthcare providers on the disease and advocating for herself. When Sabrina needs to see her hepatologist in Seattle, she and her husband take a seven-hour drive from her home. Advocating for herself includes monitoring her symptoms closely, including checking her blood pressure daily.
Life with PBC for Sabrina has not been easy, but she has developed a support system and leaned on her family and loved ones. Finding a community of other people, especially women, living with PBC has been very important for Sabrina's journey.
"I've met so many people I would have never known that I love dearly," shares Sabrina on finding her community of others living with PBC. "They've become family."
Learn more about Sabrina and hear her story:
References
1. Kimagi T, et al.. Orphanet J Rare Dis. 2008; 3:1
©2023 Ipsen Biopharmaceuticals, Inc. All rights reserved.  08/2023  DS-US-000037