Life with FOP: Savannah's Story
-

31 August 2023

-

2 mins read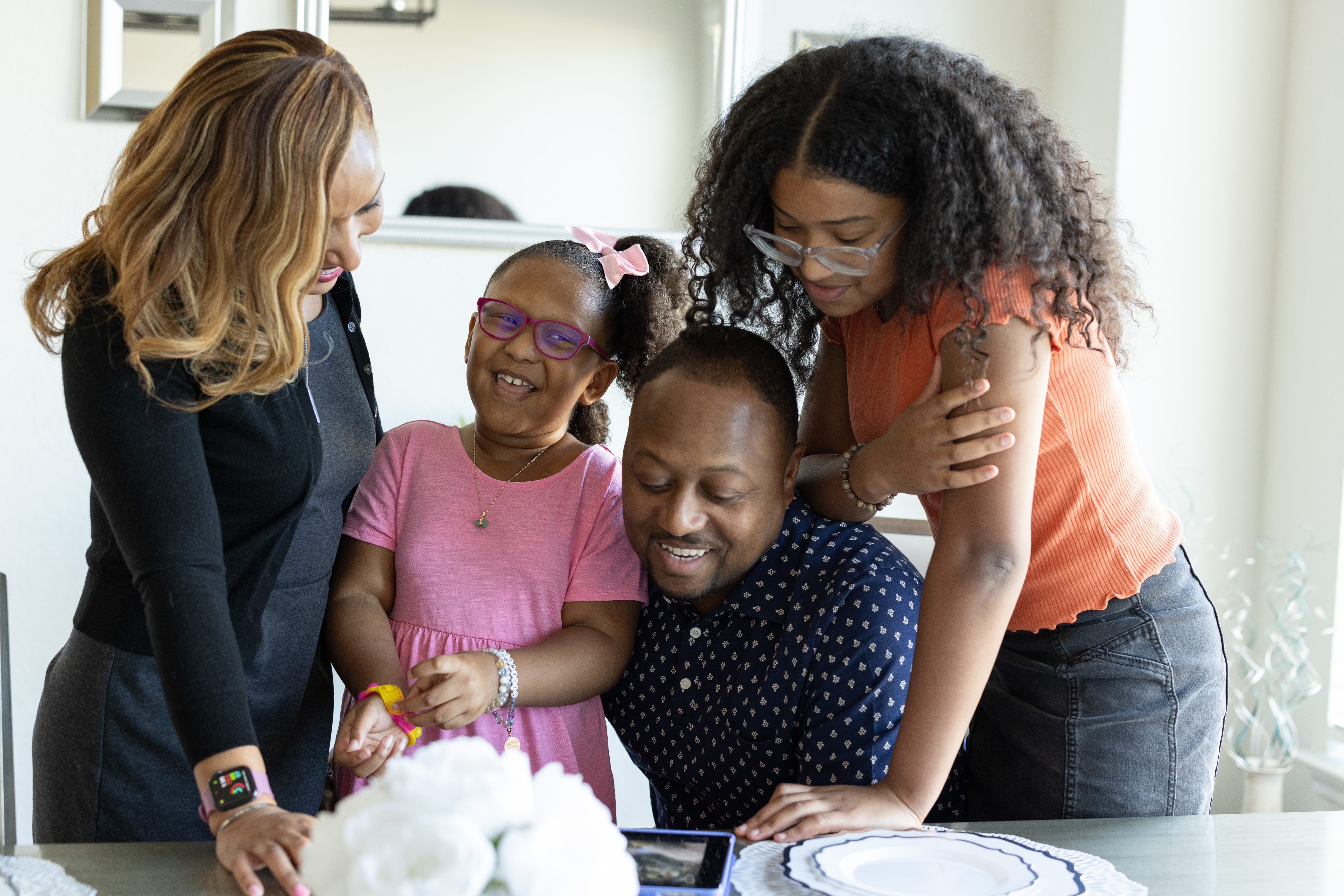 Savannah – or Sassy Savvy as she's known by her family – is a caring sister, a strong-willed daughter and above all else, overfilling with creativity, happiness and laughter. Savannah is also living with a rare disease, fibrodysplasia ossificans progressiva (FOP), and while it has a great impact on her life, she nor her family let it define her.
FOP is an ultra-rare disease that impacts the lives of fewer than an estimated 400 people in the U.S. The disease causes new, abnormal bone to form in muscles and joints, which over time severely restricts mobility and function, such as eating and walking independently or providing selfcare.
For Savannah, the physical challenges of FOP have led to limitations in what she can do when compared to others her age. However, her passion for singing remains unchanged. She practices with her keyboard and often encourages her dad to join in (although he admits he's "not as good" as Savannah).
Despite the day-to-day challenges of life with FOP, such as the pain resulting from the abnormal bone formation, Savannah's mom Christina explains that "she is so strong-willed."
Currently, Savannah is also home schooled, so her family is her primary social network. "The social aspect of Savannah having FOP has been big," shares her father, Jamal. "We are the people she sees for the most part. We're her best friends, so she's not getting interactions with kids her age."
Savannah's big sister Saniya is her biggest advocate and provides incredible support. Yet, Saniya recognizes that the support is two ways – Savannah "helps me with my nerves. She helps me to feel confident in myself. And she helps me just really strive and just be the best that I can be."
Her family agrees her "positivity is a big thing that she's taught this family. She has the ability to be so impactful to other people. Without her we wouldn't be as positive as we are and I never want her to lose that."
For others living with FOP, Savannah wants you to know "FOP is rare and that means you're special."
Learn more about Savannah and hear her family's story:
©2023 Ipsen Biopharmaceuticals, Inc. All rights reserved.  08/2023  DS-US-000033