Focus, growth, momentum: a conversation with David Loew, Chief Executive Officer
February 2023 – Integrated annual report – opening Q&A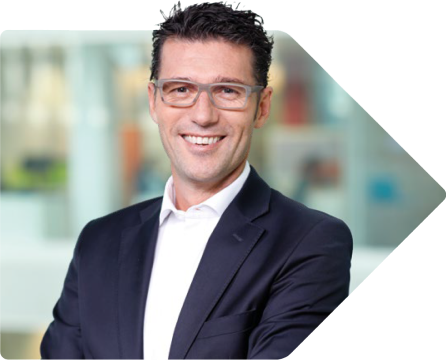 2022 was a significant year for Ipsen, one that saw our strategy, Focus. Together. For patients & society, yield strong results. In this interview, David Loew, Chief Executive Officer, shares his thoughts on our achievements in delivering innovation to patients.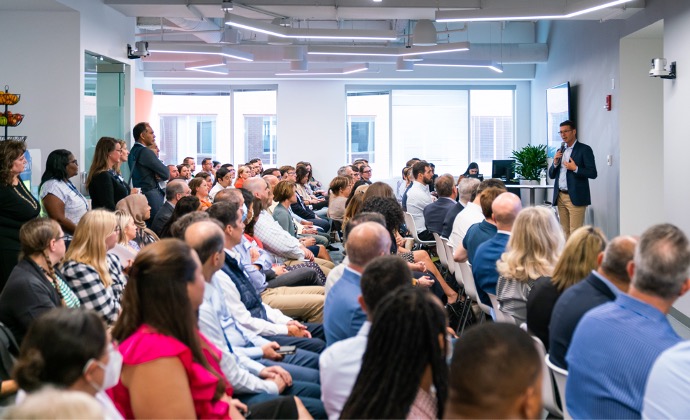 Ipsen's strategy has created significant momentum over the last two years. How would you describe the performance in 2022?
Three words: focus, growth and momentum.
We sharpened our focus on Specialty Care by replenishing the pipeline and divesting our Consumer HealthCare (CHC) business. With the acquisition and integration of Epizyme, we relaunched Tazverik® (tazmetostat), an exciting long-term prospect, not least as it provides an excellent entry platform in hematology.
Our growth platforms delivered a strong performance. Dysport® (abobotulinumtoxinA) our leading neurotoxin medicine, jumped up to €594 million in sales, a 29.4% increase*, driven by the performance in the aesthetics and therapeutics markets. Cabometyx®(cabozantinib) in oncology grew by 23.9%*, supported by the growing contribution from the first-line renal carcinoma combination with nivolumab and momentum in second-line monotherapy. Decapeptyl®(triptorelin) sales were up by 12.4%*, despite the impact of the pandemic in China, while Onivyde®(irinotecan liposome injection) sales grew by 14.1%*.

Those successes have given us new momentum. We have also delivered 8.5% total sales growth* and a solid profitability, with a strong level of free cash-flow generation supporting a solid balance sheet.

8.5%
total sales growth in 2022 at constant exchange rates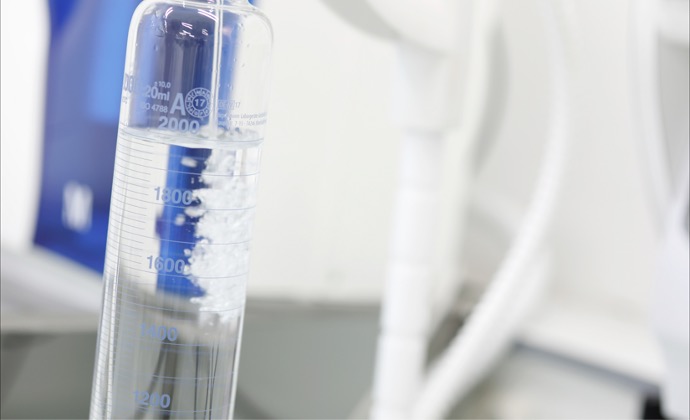 How has the strategy boosted Ipsen's product pipeline and our contribution to patient care?
Since we defined and communicated our strategy in December 2020, I – along with our management team and shareholders – have been delighted to see how quickly all our colleagues have adapted and executed it.
2022 was a particularly important year for us, with a number of major milestones. We progressed our pipeline with some exciting new developments. Onivyde®, for example, demonstrated improved survival rates for patients with pancreatic cancer, a disease for which there has been little clinical progress in recent years. In May 2022, we were also granted approval for Cabometyx® for the treatment of radioactive iodine-refractory differentiated thyroid cancer.
Our internal pipeline also resulted in promising clinical-trial results. For example, our work to develop a longer-acting neurotoxin (LANT) is showing promise: as of the end of 2022, we were the only company with both a neurotoxin in the market and a recombinant toxin in clinical development. We moved our LANT candidate into Phase II in aesthetics toward the end of 2022; in 2023, we anticipate a similar movement in the therapeutic space.
The sale of our CHC business was also a significant strategic shift to focus on Specialty Care. We continue to build on this positioning. In March 2023, we acquired Albireo and its lead medicine Bylvay® (odevixibat), thereby strengthening our portfolio in rare diseases.

20+
new programs licensed-in or acquired in the last two years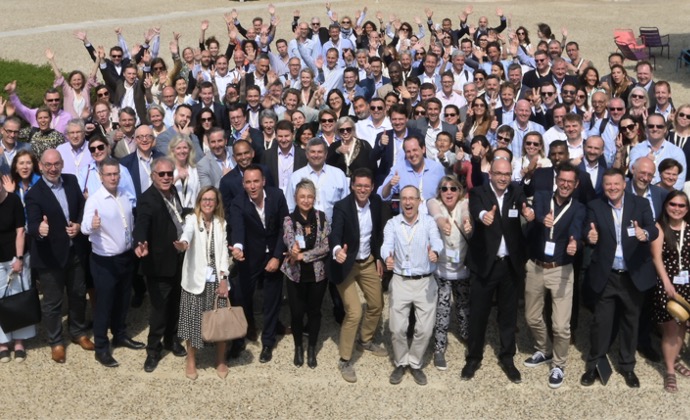 How has this progress helped strengthen Ipsen's leadership position?
Our strategy has been instrumental in making us a leader in our field. Our global presence, resources and expertise are compelling arguments for biopharmaceutical companies seeking to advance their innovations. That's why we're able to make deals like the recent Albireo acquisition. We're leveraging the full force of Ipsen's infrastructure, innovation and passion to develop new therapies and valuable collaborations.
A pharmaceutical company is ultimately defined by the medicines it brings to patients. We build our reputation – and our financial results – on the creation of a sustainable, positive impact on patients and society. Our strategy has brought us to that crossroads where value creation for patients and society converges with strong growth, a solid pipeline, and a bright future.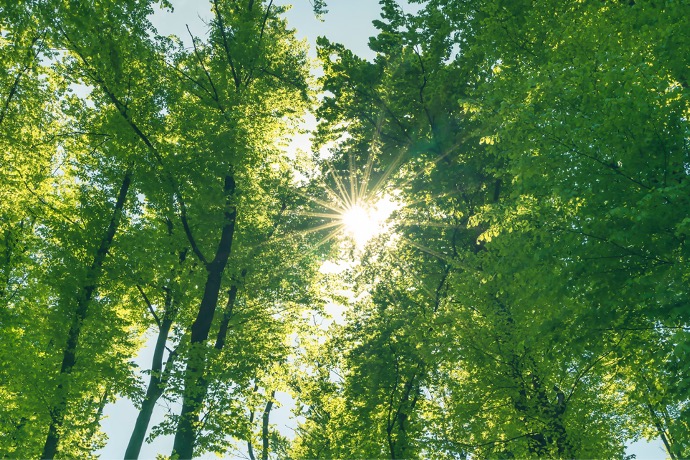 What can you tell me about Generation Ipsen, which launched in 2022?
We have a responsibility to satisfy a large number of different stakeholders, but we also have a clear responsibility to society as a whole – that's the fourth part of our strategy. Generation Ipsen, which is the name of our ESG framework, focuses on driving positive action across four pillars: Environment, Patients, People and Governance.
Thanks to our adherence to these drivers, we have begun to make some great strides. For example, we have significantly reduced our footprint in terms of greenhouse gas emissions, with 90% of our energy today coming from renewable sources*. We are also in the process of rolling out our electric vehicle fleet policy.
As part of our Community Days, our employees continue to be heavily involved in societal projects, from helping clean up forests to painting hospitals. In 2022, participation rates in our Community Days worldwide grew to 44%*.
I am very proud that 48% of our Global Leadership Team, which is composed of our top 160 leaders, is female, up from 33% in 2019. Of course, diversity and inclusion are about a lot more than gender balance in upper management, so we're focused on developing systems to cultivate and support a truly diverse and inclusive culture across the company. And in terms of governance, our ISO anti-corruption certification was renewed in 2022, demonstrating the importance we give to conducting business ethically.

90%
of our energy comes from renewable sources
Looking ahead to 2023 and beyond – how will Ipsen continue to build momentum and shape the healthcare environment?
We plan to take the momentum our teams have already created with this strategy and accelerate the pace, using all the resources at our disposal. We will continue to target acquisitions and in-licensing deals while innovating and moving forward with the treatments we have on board. We will continue to concentrate on how we can best serve patients and the wider world. We intend to double down on our already fruitful strategy, taking it even further.

48%
of our Global Leadership Team is female
Turning strategy into action, every day