Kimberly Baldwin
Vice President, Franchise Head, Neuroscience Business Unit
Kimberly Baldwin brings nearly 20 years of experience in healthcare sales, marketing and market access across multiple therapeutic areas. In her role as Vice President, Franchise Head of Ipsen's Neuroscience Business Unit, Kim drives strategy and execution for all activities related to the company's neuroscience product portfolio and is responsible for developing and implementing long-term strategic growth initiatives for the franchise.
Kim joined Ipsen in 2014 and has held roles spanning value and access, marketing and sales. Most recently, she served as Head of Oncology and Endocrinology Strategy and Operations, and before that, she was a key part of the Value and Access Leadership Team, developing and implementing strategic objectives across the Ipsen US portfolio and largest customer channels, including payors, group purchasing organizations (GPOs), key hospital systems and federal accounts.
Kim was one of the founding members and currently serves as chair of Elevate, Ipsen's first employee resource group dedicated to advancing opportunities for women.
Before joining Ipsen, Kim led the market access account management teams for Cubist Pharmaceuticals and Optimer Pharmaceuticals. She began her career in the healthcare industry at Johnson & Johnson where she managed national accounts for LifeScan, a former division of J&J focused on diagnostic systems for patients living with diabetes.
Kim earned a BS from Rochester Institute of Technology, and in 2018 was named 'Best Woman Sales Director' at the North America Women in Sales Awards.
Our mission?
To improve patients' lives
Acting on this mission has propelled us to become a global biopharmaceutical leader with a focus on innovation and specialty care. We help patients through our expertise in oncology, neuroscience, and rare diseases.
Find out more about us or see other members of our leadership team.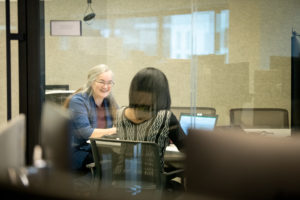 Products and partnerships
Partnering
Access our development and commercialization teams. We take bold steps to translate your science and innovations into solutions that make a difference for patients in need.
See more on partnering
Products and partnerships