Eduardo Obraczka
Vice President, Business Operations & Chief of Staff, North America
Eduardo brings extensive cross-industry experience in multiple functions at country, regional and headquarters levels in matrix organizations. Having started his career in investment banking and private equity, Eduardo has led organizations of various sizes and complexities, including a medical devices start-up in Brazil and most recently serving as Managing Director for Merck KGaA's operations in Colombia, where he oversaw the primary care, specialty care and rare diseases businesses, reaching overall market leadership among pharmaceutical companies in the country. During his career, Eduardo has held various international roles with Merck KGaA, Merck Sharp & Dohme and Sanofi Pasteur, gaining marketing, commercial leadership, brand development, product launch, strategic planning, and organizational design experience. Eduardo received a Bachelor of Science in Industrial Engineering from Federal University of Rio de Janeiro in Brazil and an MBA from Yale University.
Our mission?
To improve patients' lives
Acting on this mission has propelled us to become a global biopharmaceutical leader with a focus on innovation and specialty care. We help patients through our expertise in oncology, neuroscience, and rare disease.
Find out more about us or see other members of our leadership team.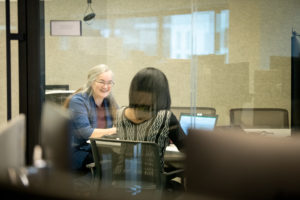 Products and partnerships
Partnering
Access our development and commercialization teams. We take bold steps to translate your science and innovations into solutions that make a difference for patients in need.
See more on partnering
Products and partnerships