Our CEO Commitment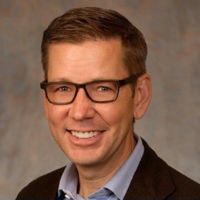 As a leading global biotech focused on developing innovative medicines in oncology, neuroscience and rare diseases, Ipsen Biopharmaceuticals is helping improve the lives of patients all over the world.
Our mission and corporate culture are grounded in working together to achieve solutions for patients. We recognize and promote a bold, entrepreneurial spirit not just among our employees, but among our diverse supplier community and partners, including those in the communities where we live and work.
The active inclusion of minority-, veteran-, women-, LGBT-, and people with a disability- or disadvantage-owned business, as well as small businesses, will help drive and enable our mutual success.
It is imperative that our suppliers demonstrate the ability to support Ipsen's mission by providing diverse, high-quality, competitively priced goods and services. By developing these relationships and supporting each other, we can better anticipate and understand patients' needs and foster a truly innovative organization.
Please see below for more information regarding the Ipsen Biopharmaceuticals Supplier Diversity program.
We look forward to working with you!
Richard Paulson
CEO, Ipsen North America
Supplier Diversity - About Our Program
At Ipsen Biopharmaceuticals, embracing diversity is an essential component of who we are – from the innovative and collaborative environment created by our employees to our involvement with patient advocacy groups and local communities, to the purchasing of needed products and services. We depend on a wide network of qualified, diverse suppliers to operate and grow, including: minority-, veteran-, women-, LGBT-, and people with a disability- or disadvantage-owned businesses, as well as small businesses – all of whom have an equal opportunity to be included in our strategic sourcing and procurement process. We are committed to integrating supplier diversity into our competitive sourcing and procurement processes to generate efficiency and innovation, and to create increased opportunities for these businesses – opportunities that, through our partnership and support, will help create a positive and sustained economic impact on a broader scale, and within the local communities where our suppliers are based.
Our Policy
As part of our corporate procurement process, we are committed to creating opportunities for diverse businesses to provide goods and services to the company. This is an integral part of our purchasing process and long-term business strategy, just as equal opportunity employment is a fundamental component of our personnel policies and procedures. While the diversity of our employees enhances our business culture, having a diverse supplier network improves our supply chain, enables us to better manage our business and helps us contribute to the communities in which we work and live. Therefore, it is our practice that every employee with direct or indirect purchasing responsibility for products and services should seek qualified, diverse suppliers and work closely with our supplier diversity team to bring them on board.
Interested in becoming an Ipsen Biopharmaceuticals supplier?
We seek to create mutually beneficial, sustainable relationships with diverse suppliers and establish annual procurement goals for goods and services that we strive to meet. We expect our suppliers to provide the highest quality products and services, be innovative, strategic and proactive, and have acceptable third-party certification. Our certified suppliers reflect who we are as a company, so it's also important that they hold similarly high standards and are aligned with our mission and values.
For more information regarding the Ipsen Biopharmaceuticals Supplier Diversity program, please contact supplier.diversity@ipsen.com. To register as a supplier, click here.