Stewart Campbell
Senior Vice President, Franchise Head, Oncology Business Unit
Stewart Campbell joined Ipsen in May 2021 as Senior Vice President and Franchise Head, Oncology Therapeutic Business Unit. In this role, Stewart leads our growing Oncology franchise in the U.S., providing vision, leadership and oversight for the Oncology commercial team. He is responsible for the overall development and implementation of long-term strategic growth initiatives for the franchise.
Stewart has had an impressive career in industry, spanning global and in-market roles, leading cross functional teams and building successful brands. Prior to Ipsen, Stewart spent 15 years at Roche, where he held several key global and local leadership positions ranging from Product Management, Business Unit Head and multiple Lifecycle Leadership roles in Global Product Strategy. He started his career with both medical and commercial roles at Schering-Plough Canada, Inc. and Biovail Pharmaceuticals, Inc.
Stewart is a graduate of Concordia University in Montreal, Canada, where he received his BSc. in physiology with a minor in physics. He received an MBA in corporate finance from Queens University in Kingston, Canada and an additional MBA in business strategy from the Johnson School of Management at Cornell University in Ithaca, New York.
Our mission?
To improve patients' lives
Acting on this mission has propelled us to become a global biopharmaceutical leader with a focus on innovation and specialty care. We help patients through our expertise in oncology, neuroscience, and rare disease.
Find out more about us or see other members of our leadership team.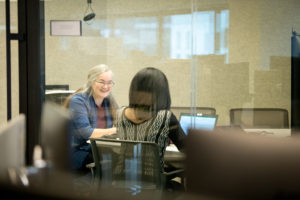 Products and partnerships
Partnering
Access our development and commercialization teams. We take bold steps to translate your science and innovations into solutions that make a difference for patients in need.
See more on partnering
Products and partnerships