Lisa DiPaolo

SVP, Human Resources, North America, Global R&D, Business Partnering
In her role as Senior Vice President, Human Resources, North America, Global R&D, Business Development and Global Talent Acquisition, Lisa is responsible for developing and leading the North American HR strategy and driving global talent acquisition strategies. Lisa also serves as a member of the Global HR Leadership team.
Prior to joining Ipsen, Lisa spent nearly a decade at Biogen, most recently serving as Vice President of HR, Global Therapeutic Operations and Executive Search, providing strategic support to the US and European operations as well as supporting growth strategies and setting up new entities in Latin America and Asia Pacific. During her tenure at Biogen, she held a number of positions within the company, including Global Head of Executive Search, Vice President of Corporate Functions, and Head of HR for the Hemophilia Business Unit. Before Biogen, Lisa worked at Smiths Medical, where she led HR for North America for 2 years. Earlier in her career, Lisa spent 9 years at Novartis in various leadership roles and locations supporting Sales & Global Marketing organizations in addition to other roles, including Director of HR supporting the Corporate Group in New York, Head of HR supporting the Corporate Intellectual Property group in Basel, Switzerland, and Head of HR for the Vaccines Division in Massachusetts.
Lisa holds a Master's of Human Resources Management from Rutgers University and an undergraduate degree in English from Montclair State University
Our mission?
To improve patients' lives
Acting on this mission has propelled us to become a global biopharmaceutical leader with a focus on innovation and specialty care. We help patients through our expertise in oncology, neuroscience, and rare disease.
Find out more about us or see other members of our leadership team.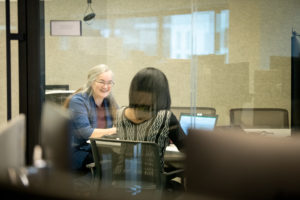 Products and partnerships
Partnering
Access our development and commercialization teams. We take bold steps to translate your science and innovations into solutions that make a difference for patients in need.
See more on partnering
Products and partnerships