Giota Papamarkou
Vice President, Business Ethics North America & Global Monitoring
Giota Papamarkou brings over 13 years of experience to her role as Vice President, Business Ethics North America and Global Monitoring. She is responsible for driving the continuous enhancement of the North America Business Ethics Program and fostering and promoting a culture of ethics and accountability across the company.
Passionate about doing the right thing for patients and society, she has dedicated her career to providing strategic governance and oversight of ethics and compliance programs and to establishing the Business Ethics function as the foundation to ethical, compliant and patient-focused business operations.
Giota has held roles with country, European, Asian and global oversight. Prior to joining Ipsen in 2015, she spent 7 years at Bristol-Myers Squibb in roles of increasing responsibility in Business Ethics and Compliance. She is an active member of the ETHICS Society for Healthcare Ethics & Compliance Professionals.
Born and raised in Greece, Giota holds a degree in Management Science & Technology from the Athens University of Economics and Business, and she has completed multiple ethics and compliance leadership certifications from Paris Sciences Po, US Seton Hall, INSEAD and London Business School.
Our mission?
To improve patients' lives
Acting on this mission has propelled us to become a global biopharmaceutical leader with a focus on innovation and specialty care. We help patients through our expertise in oncology, neuroscience, and rare disease.
Find out more about us or see other members of our leadership team.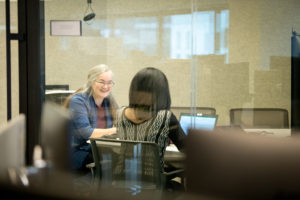 Products and partnerships
Partnering
Access our development and commercialization teams. We take bold steps to translate your science and innovations into solutions that make a difference for patients in need.
See more on partnering
Products and partnerships