Bob Feeney
Vice President, North America Government Affairs and Public Policy
Bob serves as Vice President, North American Government Affairs and Public Policy, responsible for leading strategy development as well as liaising with government officials, public agencies, industry organizations, policy-setting bodies, and third-party advocates regarding legislation, rulemaking, and general healthcare issues.
Prior to joining Ipsen, Bob was at Sanofi for 7 years, most recently serving as the Head of Public Affairs Competitive Intelligence, where he created a novel competitive intelligence group for North American public affairs activities. While at Sanofi, he also led the public policy function for all of Sanofi's US and Canadian functional units and subsidiaries, covering prescription drugs, R&D, consumer products, and animal health.
Prior to Sanofi, Bob worked for Eisai Inc. for 12 years in roles of increasing responsibility. At Eisai, he launched and managed US Federal/State Government Relations and Public Policy. He also led regulatory strategies and government stakeholder engagement for all ex-US jurisdictions in North and South America as the Senior Director, Strategic and Public Policy for the Americas, New Markets Group for Eisai.
Bob earned his MBA from Columbia University Graduate School of Business and his BA in Business Economics from Canisius College.
Our mission?
To improve patients' lives
Acting on this mission has propelled us to become a global biopharmaceutical leader with a focus on innovation and specialty care. We help patients through our expertise in oncology, neuroscience, and rare diseases.
Find out more about us or see other members of our leadership team.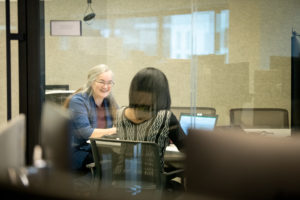 Products and partnerships
Partnering
Access our development and commercialization teams. We take bold steps to translate your science and innovations into solutions that make a difference for patients in need.
See more on partnering
Products and partnerships