Bill Ippolito
Vice President, Business Operations
Bill brings over 25 years of leadership experience in maximizing business results in complex global organizations to his role as Vice President of Business Operations at Ipsen Biopharmaceuticals, Inc. Bill is responsible for the analytical and operational needs of the organization, including digital, market research and analytics, commercial excellence, forecasting, competitive intelligence and commercial IT.
Prior to joining Ipsen, Bill spent 2 years at Kadmon Corporation, as its SVP, Chief Information Officer. As a member of the executive team, Bill had overall accountability for leveraging IT to drive innovation, operational excellence, and shareholder value for all areas of the business.
Bill spent 17 years with Daiichi Sankyo, serving for 14 of them as the Chief Information Officer in the US, while chairing the Global IT Steering Committee and sitting on the North American executive leadership team. In these roles, he was accountable for setting strategic direction for enterprise systems (Commercial, Corporate, and R&D) and governing global IT standards, shared operations, programs and policies for all areas of the business.  He spent three years heading up the US Business Operations team, accountable for all commercial COEs and shared services.
Our mission?
To improve patients' lives
Acting on this mission has propelled us to become a global biopharmaceutical leader with a focus on innovation and specialty care. We help patients through our expertise in oncology, neuroscience, and rare diseases.
Find out more about us or see other members of our leadership team.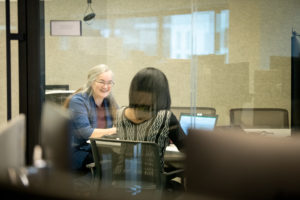 Products and partnerships
Partnering
Access our development and commercialization teams. We take bold steps to translate your science and innovations into solutions that make a difference for patients in need.
See more on partnering
Products and partnerships