Awny Farajallah
Senior Vice President, North America Medical Affairs
As a key North America Leadership Team and Global Medical Affairs Leadership Team member, Awny is responsible for providing strategic leadership and direction for all facets of our Medical Affairs organization in North America. Awny leads the efforts to enhance Medical Affairs capabilities with the goal of deepening our impact with patients through medical stakeholder partnerships across Oncology, Neuroscience and Rare Disease.
Awny has over 25 years combined experience in both academic and industry settings related to clinical research/development and medical affairs. Prior to joining Ipsen, he served as Vice President and Head of US Medical Affairs at BMS, where he was leading functions such as field medical, disease areas, medical education, biomarkers, promotional material review, portfolio strategy, and strategic collaborations across oncology, immunoscience, cardiovascular, neurology and mature brands.
Awny earned his MD from Cairo University and completed an internal medicine residency and infectious disease fellowship at University of Arkansas for Medical Sciences and New Jersey Medical School, respectively.
Our mission?
To improve patients' lives
Acting on this mission has propelled us to become a global biopharmaceutical leader with a focus on innovation and specialty care. We help patients through our expertise in oncology, neuroscience, and rare diseases.
Find out more about us or see other members of our leadership team.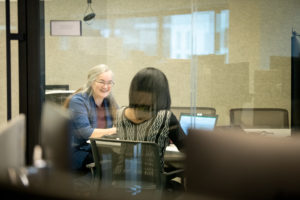 Products and partnerships
Partnering
Access our development and commercialization teams. We take bold steps to translate your science and innovations into solutions that make a difference for patients in need.
See more on partnering
Products and partnerships