Consumer HealthCare
Our heritage
Ipsen Consumer HealthCare is the historical activity of Ipsen: a long-standing expertise in gastrointestinal (GI) disorders developed over more than 45 years, and a global footprint in 80 countries.
Our brands related in 4 main therapeutic areas (GI, cognitive disorders, pain, cough and cold.) have strong medical and commercial value, allowing for sustainable and shared growth with our partners.
We believe every day matters
At Ipsen Consumer HealthCare, we are committed to taking care of patients and consumers around the world, by providing comfort and relief when they need it most. We work with our partners and healthcare professionals to deliver a broad range of healthcare solutions that help people get the most out of every day.
Our vision
We pursue a three-fold ambition: establishing a growing, autonomous and sustainable consumer healthcare business.
Over the years, we have developed a portfolio of well-known brands that we continue to consolidate. These strong foundations have led us to strengthen our position in key European markets (France, Italy), and capture market growth in emerging markets such as Russia, China and Algeria.
In addition to leveraging our key brands (Smecta®, Forlax® & Tanakan®), we are extending our capabilities to include new solutions like medical devices and food supplements.
Consumer HealthCare at a glance
Our diversity of expertise allows us to go further and adapt faster in order to deliver superior value to patients and shareholders
Our history
Ipsen's history shows how entrepreneurship, ambition and tenacity have transformed the small-town French pharmacy created in 1929, into a global leader in specialty care. With this same mindset, we are transforming our heritage in primary care into a successful Consumer HealthCare business with a global outlook.
Ipsen's long-standing expertise in consumer HealthCare spans the value chain, from active ingredient, to finished product, to the patient, with special expertise, in gastrointestinal (GI) disorders.
Over the decades, we have developed an expertise in clay-based products as well as Gingko Biloba natural extracts. This expertise has led to the launch of brands such as Smecta® for diarrhea, Forlax® for constipation, Fortrans® and Eziclen®/Izinova® colon-cleansing solutions, Tanakan® for cognitive disorders.
The 5 most recent illustrations of our transformation
2015
We have revitalized this activity by enriching our capabilities, reinforcing our portfolio and expanding our geographical footprint.
New formulations and new partnerships have been developed to better serve the needs of patients around the world.
2016
We signed an agreement with the Swedish firm Probi for the commercialization of the probiotic strain Lactobacillus plantarum 299v (LP299V®).
2017
We acquired (from Sanofi and Boehringer ingelheim) six consumer healthcare products in some European territories. This transaction further accelerated the development of our Consumer HealthCare business and our conversion into an OTx (combined prescription and over-the-counter) business model.
2018
We acquired 100% of the Italian company Akkadeas Pharma, whose diversified portfolio includes probiotics, medical devices and food supplements. In addition to providing a springboard for Ipsen's future development in Italy, Akkadeas has become our Italian distributor for Smecta® (distributed under the brand name Diosmectal® in Italy).
2019
We acquired (from Novascon) Floractin®, a range of probiotics in Poland.
Floractin® brand was launched in 2013 and includes Food supplements (FS) and Food for Special Medical Purposes (FSMP) under different galenic: drops, powder and capsules produced and commercialized in Poland. Building on well-known strains such as Lactobacillus Rhamnosus GG and recommended by the Polish Pediatrician association. Floractin® range targets babies, children and adults offering probiotic and rehydration solutions recommended by scientific societies (WGO, ESPGHAN, FISPGHAN).
Our portfolio
Because every day matters to each of us, Ipsen Consumer Healthcare constantly innovates for the benefit of both patients and consumers, offering a large portfolio of drugs, medical devices and food supplements solutions that are scientifically proven and recognized by healthcare professionals.
Today, almost 75% of Ipsen Consumer HealthCare revenues are realized in gastroenterology.
Our employees
Our 1500 colleagues worldwide are united by their confidence in our business, and their desire to improve people's quality of life every day.
By joining Ipsen Consumer HealthCare you will:
Work for a global company with a strong reputation and a start-up mindset. Agility, entrepreneurship and trust are central to our way of doing business.
Contribute to bringing care and comfort into the daily life of thousands of patients and families across the world, while keeping innovation and quality at the heart of everything you do.
Benefit from a collaborative and open-minded culture, which offers a wealth of opportunities to talented and ambitious people.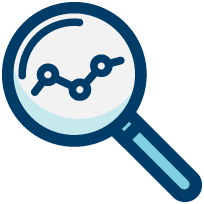 Careers
Ipsen offers exciting opportunities that will challenge your abilities, expand your skills and reward your contribution in a positive atmosphere of personal and professional development.
Search for a Job