Ipsen in Consumer Healthcare
Our commitment to Consumer Healthcare
With over 90 years of pharmaceutical expertise and a diversified portfolio, Ipsen's consumer healthcare  business is committed to taking care of patients and consumers by providing care and comfort in the daily lives of millions of customers every year.
We work with our partners and healthcare professionals to deliver a broad range of healthcare solutions that help people get the most out of every day.
KEYS FACTS
Our diversity of expertise allows us to deliver superior value to patients and shareholders
Expertise in 4 disease areas with 5 core brands: Smecta®, Forlax®, Fortrans®, Eziclen® and Tanakan®
In 2021, we had €225.6m in sales
Ipsen Consumer Healthcare offers a global presence, balanced between Europe and key emerging markets such as China, Russia and Algeria. Our products are available in more than 80 countries
1250 employees work in our Consumer Healthcare business
Learn more about our Consumer Healthcare Business
Our Strategic Approach
Ipsen's consumer healthcare business has long-standing expertise spanning across the value chain, from the manufacturing of active ingredients to finished products. We have over 45 years of experience in gastrointestinal (GI) disorders as well as expertise in cognitive disorders, pain, cough and cold therapeutic areas. Because we know that everyday matters, we take a strategic approach to creating a portfolio of medicines, medical devices and food supplements with the goal of benefiting patients and consumers around the world.
Delivering on our strategy
Therapeutic Clays
Therapeutic clays have long been used to regulate gastrointestinal problems. They have demonstrated benefit in numerous clinical trials and metanalyses, leading to their indication for the management of various gastrointestinal problems, such as diarrhea.
Since 1965, Ipsen has invested in the research in therapeutic clays and has become a leading expert in their use. Throughout the production chain, our teams are committed to operating with strict and careful control of the manufacturing process to ensure safety for patients and consumers.
Our portfolio
Today, >70% of revenue comes from GI business.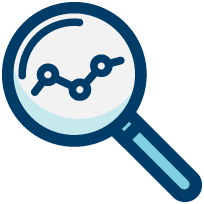 Careers
Ipsen offers exciting opportunities that will challenge your abilities, expand your skills and reward your contribution in a positive atmosphere of personal and professional development.
Search for a Job