Ipsen in Consumer Healthcare
Our commitment to Consumer Healthcare
With over 90 years of pharmaceutical expertise and a diversified portfolio, Ipsen's consumer healthcare  business is committed to taking care of patients and consumers by providing care and comfort in the daily lives of millions of customers every year.
We work with our partners and healthcare professionals to deliver a broad range of healthcare solutions that help people get the most out of every day.
KEYS FACTS
Our diversity of expertise allows us to deliver superior value to patients and shareholders
Expertise in 4 disease areas with 5 core brands: Smecta®, Forlax®, Fortrans®, Eziclen® and Tanakan®
In 2020, we had €210,6m in sales
Ipsen Consumer Healthcare offers a global presence, balanced between Europe and key emerging markets such as China, Russia and Algeria. Our products are available in more than 80 countries
1250 employees work in our Consumer Healthcare business
Learn more about our Consumer Healthcare Business
Our Strategic Approach
Ipsen's consumer healthcare business has long-standing expertise spanning across the value chain, from the manufacturing of active ingredients to finished products. We have over 45 years of experience in gastrointestinal (GI) disorders as well as expertise in cognitive disorders, pain, cough and cold therapeutic areas. Because we know that everyday matters, we take a strategic approach to creating a portfolio of medicines, medical devices and food supplements with the goal of benefiting patients and consumers around the world.
Delivering on our strategy
2016
We signed an agreement with the Swedish firm Probi for the commercialization of the probiotic strain Lactobacillus plantarum 299v (LP299V®).
2017
We acquired six consumer healthcare products in some European territories from Sanofi and Boehringer Ingelheim.
This transaction further accelerated the development of our consumer healthcare business and our conversion into an OTx (combined prescription and over-the-counter) business model.
2018
We acquired 100% of the Italian company Akkadeas Pharma, whose diversified portfolio includes probiotics, medical devices and food supplements. In addition to providing a springboard for Ipsen's future development in Italy, Akkadeas has become our Italian distributor for Smecta® (distributed under the brand name Diosmectal® in Italy) and Forlax® under the brand Paxabel®.
2019
We acquired Floractin®, a range of probiotics in Poland. Floractin® brand was launched in 2013 and includes Food supplements (FS) and Food for Special Medical Purposes (FSMP) under different galenic drops, powder and capsules produced and commercialized in Poland.
It builds on well-known strains, such as Lactobacillus Rhamnosus GG, and provides probiotics and rehydration solutions.
2020
In 2020, Ipsen China affiliate entered into a strategic partnership with McKin for the distribution and promotion of K-Max® products, nutrition products manufactured in the US and registered with Chinese authority with "Blue Hat" sign which is issued only to the qualified health food products, in the designated markets in China. This deal opens a new avenue for Ipsen retail business in China, with the expansion of our promotion and distribution know-how to food supplements.
Delivering on our strategy
Our areas of expertise
Manufacturing
Our internal industrial affairs team embed state-of-the-art facilities and high-quality standards with outstanding competencies in clays, macrogol, sachets and liquid sticks as well as product development skills to fulfill a robust and successful innovation pipeline.
We have also developed an expertise in managing successful technical transfers, collaborating with external manufacturers and contract manufacturing for external customers (CMO).
Production sites
Ipsen Consumer Healthcare regularly invests in its industrial sites to keep them at the forefront of technology and efficiency, always meeting its strictest quality and safety criteria.
70% of our world production comes from France, with 2 manufacturing sites:
Dreux: manufacture, packaging and storage of Ipsen Consumer Healthcare's oral medicines (sachets, tablets, capsules, liquid forms, sticks).
L'Isle-sur-la-Sorgue: The Global Production and Advanced Research Centre for Natural Therapeutic Clay. 2/3rd of production is dedicated to European and Chinese markets.
Our industrial site in China (Tianjin) is dedicated to the Chinese market.
Sustainability
Our 3 sites are certified ISO 14001 (environment) and OHSAS 18001 (safety and health) and Dreux has been certified ISO 50001 (energy savings) end of 2020.
They are also Good Manufacturing Practioners (GMPs).
Therapeutic Clays
Therapeutic clays have long been used to regulate gastrointestinal problems. They have demonstrated benefit in numerous clinical trials and metanalyses, leading to their indication for the management of various gastrointestinal problems, such as diarrhea.
Since 1965, Ipsen has invested in the research in therapeutic clays and has become a leading expert in their use. Throughout the production chain, our teams are committed to operating with strict and careful control of the manufacturing process to ensure safety for patients and consumers.
Our portfolio
Today, >70% of revenue comes from GI business.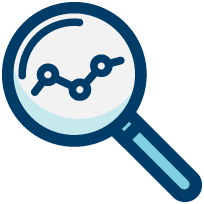 Careers
Ipsen offers exciting opportunities that will challenge your abilities, expand your skills and reward your contribution in a positive atmosphere of personal and professional development.
Search for a Job