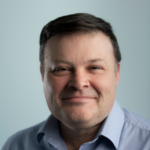 As we welcome a new decade, it seems timely to reflect on the progress Ipsen has made in neuroscience and to reaffirm our commitment to continued innovation.
For over 30 years, Ipsen has been a leader in neuroscience, seeking to understand patients' needs and developing solutions to meet them. We are rightly proud of what we have achieved with effective treatments, support and services in spasticity, movement disorders and esthetic medicine.
Progress in neuroscience takes passion and persistence. Clinical trials are often large and complex, taking time, money and expertise to manage, however Ipsen is motivated beyond risk/reward ratios. Patients are at the heart of everything we do at Ipsen, guiding our strategy and leading our drive for innovation in patient care.
In fact, our next chapter in neuroscience has only just begun.
Over the next decade, our Precision TSI® technology will be front and center of an unrivalled research program that is driving a new generation of recombinant neurotoxins.
Developed at our renowned R&D center in Milton Park, Oxford, this proprietary cutting-edge technology enables us to not only manufacture botulinum neurotoxins identical to the ones found in nature but can make specific changes to modify aspects of their function to enhance their therapeutic applications.
Utilizing the powerful Precision TSI® technology platform, we have the potential to design a new generation of neurotoxins that can bring new clinical benefits to patients and open horizons that extend beyond neuroscience and into areas such as oncology, endocrinology, pain management, regenerative medicine and rare diseases.
We have never been better positioned to leverage our scientific capabilities to improve peoples' lives. If you would  like to join us on the next stage of this exciting journey, you can find out more about positions available at our R&D centers all over the world here: https://lnkd.in/g_RJaNf