Suki Wiltman
Business Ethics Senior Director
Suki Wiltman joined Ipsen Canada in 2017 as an Associate Director of Ethics & Compliance, before advancing to her current role as Senior Director, Business Ethics. Suki brings over 20 years of experience in the biologic, pharmaceutical and medical device industry to her role, where she oversees the development, execution and implementation of ethics and compliance programs and strategies for Canada and Global TechOps. Suki is also an  active member of the Global Ethics Leadership Team, oversees the Global Third Party (3P) Management  Program and Education and Training Program.
Before joining Ipsen Canada, Suki held positions including Ethics & Compliance Business Partner at GlaxoSmithKline, Senior Corporate Compliance Manager at Allergan Canada, Team Leader, Quality Assurance at Eli Lilly Canada, and Quality Assurance Specialist at Aventis Pasteur.
Suki has a Quality Assurance Certificate from Seneca College and a Bachelor of Science degree in Chemistry from the University of Toronto.
Our mission
To improve patients' lives
Acting on this mission has propelled us to become a global biopharmaceutical leader with a focus on innovation and specialty care. We help patients through our expertise in oncology, neuroscience, and rare disease.
Find out more about us or see other members of our leadership team.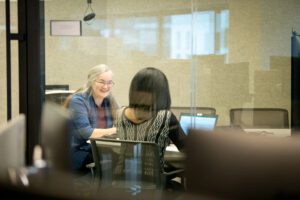 Products and partnerships
Partnering
Access our development and commercialization teams. We take bold steps to translate your science and innovations into solutions that make a difference for patients in need.
See more on partnering
Products and partnerships