Mike Patterson
Senior Business Unit Director, Oncology
Mike Patterson brings strong leadership and strategic expertise and a 12-year track record of driving successful revenue, profit and business growth for Canadian businesses of all sizes. He is responsible for providing sales and marketing leadership in the commercialization of Ipsen Canada's oncology portfolio with a high performance, patient-focused and collaborative mindset. Mike develops and implements strategies to grow a long-term oncology franchise, supports launches and works with members of the Ipsen Canada leadership team and North America and Global teams to create business opportunities within oncology.
Before joining Ipsen Canada, Mike held positions including Vice President of Commercial Operations at Paladin Labs, Head of Sales at Eisai Canada, and National Sales Director at GlaxoSmithKline.
Mike holds an Honours Kinesiology degree from the University of Western Ontario.
Our mission
To improve patients' lives
Acting on this mission has propelled us to become a global biopharmaceutical leader with a focus on innovation and specialty care. We help patients through our expertise in oncology, neuroscience, and rare disease.
Find out more about us or see other members of our leadership team.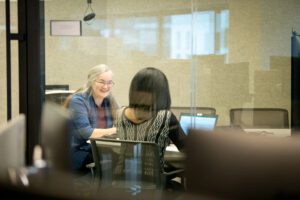 Products and partnerships
Partnering
Access our development and commercialization teams. We take bold steps to translate your science and innovations into solutions that make a difference for patients in need.
See more on partnering
Products and partnerships