Martine Hubert
Head of Medical Affairs, Canada

Martine Hubert, M. D. joined Ipsen Canada in 2018 and brings over 25 years of global medical experience to her role at Ipsen Canada, where she oversees all Medical Affairs activities related to therapeutic indications of marketed and investigational products, including leading and implementing short- and long-term strategies for all therapeutic areas. In her role she also oversees all Canadian based clinical research projects and collaborates closely with the North America and Global teams. She is also responsible for overseeing all Canadian medical operations including medical information and pharmacovigilance.
Throughout her career, in addition to her practice of medicine, Martine has acquired extensive experience in strategic medical development and internal and external relationship building. Before joining Ipsen Canada, she held roles including Director, Medical Affairs Oncology at Pfizer Canada, Scientific Advisor and MSL Team Manager at Lundbeck Canada, and Medical Advisor at Novartis Pharma Canada.
Martine holds a Doctorate in Medicine, General Medicine/Family Practice from the Louis Pasteur University in Strasbourg, France
Our mission
To improve patients' lives
Acting on this mission has propelled us to become a global biopharmaceutical leader with a focus on innovation and specialty care. We help patients through our expertise in oncology, neuroscience, and rare diseases.
Find out more about us or see other members of our leadership team.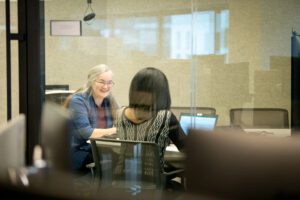 Products and partnerships
Partnering
Access our development and commercialization teams. We take bold steps to translate your science and innovations into solutions that make a difference for patients in need.
See more on partnering
Products and partnerships