Alain Lamontagne
Head of Medical Affairs, Canada

Alain Lamontagne joined Ipsen Canada in 2021. He brings over 15 years of strong industry knowledge to his role, where he is responsible for leading the Medical Affairs team and overseeing the development of medical strategies and implementation of key activities related to all therapeutic indications for marketed and investigational products in Canada. He is a member of the Ipsen Canada Leadership Team and North America Medical Affairs Leadership Team.
Before joining Ipsen Canada, Alain was Head of Medical Affairs, Neuroscience, at Ipsen in the U.S., supporting all medical functions and therapeutic indications for the Neuroscience portfolio. Alain has also held Medical Affairs roles at Allergan, where he led all activities for Latin America and Canada, as well as at Alexion and Amgen in Canada.
Alain holds a Ph.D. in Molecular Oncology and a Bachelor of Science degree in Biochemistry from Laval University.
Our mission
To improve patients' lives
Acting on this mission has propelled us to become a global biopharmaceutical leader with a focus on innovation and specialty care. We help patients through our expertise in oncology, neuroscience, and rare disease.
Find out more about us or see other members of our leadership team.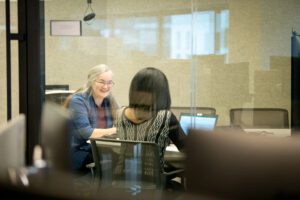 Products and partnerships
Partnering
Access our development and commercialization teams. We take bold steps to translate your science and innovations into solutions that make a difference for patients in need.
See more on partnering
Products and partnerships